As I was watching re-runs of the Real Housewives of Orange County I saw Tammy Knickerbocker and remembered how entertaining her and her two daughters Megan and Lindsey were.
They had a sad story of having it all, going through a tough divorce, to loosing everything when Lou (Tammy's ex husband and the kids father) died and left them with nothing.
I just watched the episode where Lindsey threw a party at their house while her mother was away and wondered what she was up to know. I did a search for her and was sad about what I found.
I could not find a twitter or any social network site of anyone in the family. I did however, find out that Lindsey was arrested back in January of 2013.
She was arrested for having a blood alcohol level of .32 (the legal limited is .08), hit and run (hit two parked cars at a friend's house then left), and assault on a police officer (when the police officer arrived she punched him in the stomach..wow).
You can see her mugshot below and be sure to remember the good times.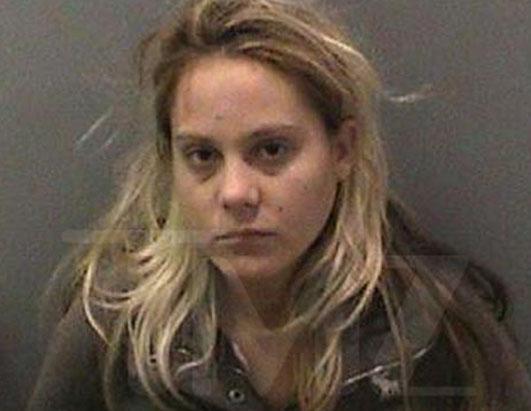 Photo Courtesy: mugshots.com