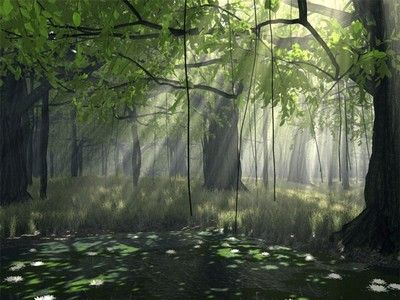 Open Your Eyes, Or You Will Miss It
 
I stand at a gate, a marker, and a forked path with the day before me, but today is no different from the day before, nor is it different from the day before that one, and it will be no different from the one to come as I open my eyes in the morning. Life, itself brings the natural makeup of a normal day, but true vision of the day will allow you to not merely pass time with common practices and rituals that are a planned scheme with your daily voyage. The coming day will be no different, but only in a sense that the very content of that day is guaranteed to present new decisions, new challenges, and new reactions to what is never actually known until it arrives. No, tomorrow will be no different because it will represent a new chapter of my life as it applies to an entirely new presentation of the unknown components of that day.
 
I am a firm believer in the fact that we should not anticipate tomorrow in a manner that our schedules, our plans, or our known daily tasks engulf the day to the point that we miss the newness of the day. There are so many who know where they are and where they are going, but they are so consumed with getting from point A to point B that they do not see that which connects those two points as they move along that path with their voyage. Each and every day that comes our way presents us with new emotions, new understandings, new faces, and especially new life lessons, but we have to walk through the day with our eyes open, and willing to accept those new additions to our lives, and they are there for those who have the time and the vision to see them.
 
Sight

 
"Wouldn't you hate to wear glasses all the time?" asked a small boy of his playmate. "Nooooooo," the other boy answered slowly, "not if I had the kind grandma wears. She sees how to fix a lot of things, and she sees lots of nice things to do on rainy days, and she sees when folks are tired and sorry, and what will make them feel better, and she always sees what you meant to do even if you haven't got things just right. I asked her one day how she could see that way all the time, and she said it was the way she learned to look at things as she grew older. So it must be her glasses."
 
Open Your Eyes
 
You cannot see what is before you if you walk through your life with your eyes closed. There is much ugliness in the world today, but do not let that ugliness consume every moment of your day. As God's warriors, we must stand up for what is right and good, but do not allow yourself to miss the beauty and blessings that are before you in the process. The goodness and the daily blessings of daily life remind us what it is we are trying to preserve as we continue with our daily voyage, so it is imperative that we not allow the ugliness to take that from us.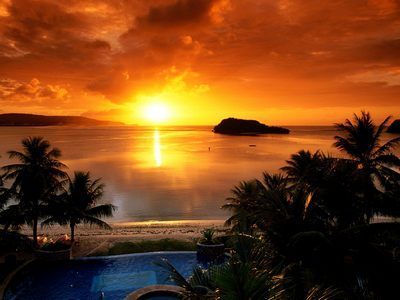 Open your eyes

 
I wonder how it would be,

To see all in black and white.
Unable to see the beautiful colors,
It just wouldn't be right.

We would not know the sky is blue

Never to see the green grass

Sunrises and sunsets would be plain

You would see no color in my eyes

Rainbows merely stripes in the sky

Birds would all look the same

Flowers would be judged by shape

No one would paint landscapes

What's your favorite color?  Black or White?

You hair would be either dark or light

How would you match your clothes?

Unable to see the color of the ocean

Or the white sand on a beach

The vibrant colors of a fire wouldn't exist

In the fall, all the trees would look the same

There would be no white fluffy clouds

No color in our food

Oranges, apples, and even grapes

No one to say eat your green vegetables

How would you pick out a car?

No decisions in painting your house

We would judge carpet by softness

Or tile by design or pattern

What would that do to the American Flag?

No trouble picking out which tie to wear

Wine would not be the same

If everything around us,
was plain, with no color.
No blues, reds, yellows, or greens,
Just overwhelmed with a dullness...

Open your eyes,
See what's before you.
Thank God for the beauty,
He put it there for you to see.
As we move through our daily lives, we need to stand tall as we fight as warriors for God with all that is in us. But we need to remember the source of the good for which we fight. Bless you all…Vic