Slain CHOP doctor Melissa Ketunuti was laid to rest in a private service on Saturday morning in Philadelphia, and her family, friends and business associates came together at the Children's Hospital of Philadelphia that afternoon to celebrate her life.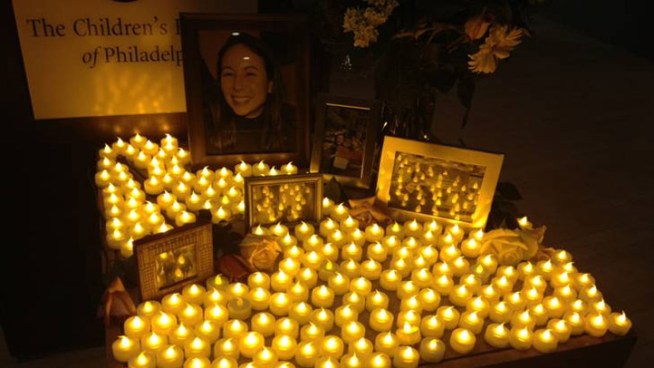 And what a life it was, filled with professional accomplishments and achievements many in her professional circle would envy, but also recognized for being warm and caring too. So how could her killer see her as "disrespecting him" and being anything but?
The physician had been with the CHOP facility for five years professionally, and had a bright future ahead of her according to Paul Offit, MD, chief of the Division of Infectious Diseases, where Melissa Ketunuti worked. He said that the young physician "was admired, respected and loved by those with whom she worked here at CHOP," and that, "Her death will have a profound impact on those who worked with her and we will all miss her deeply."
Again, what a big disconect between how her colleagues saw her and how her killer say her! To them she was loved, to him she was rude. Of course even if the victim had been rude it was still no excuse to kill her and torch her body. Right?
Ketunuti, 35, was fighting for her life on Jan. 21 when an exterminator hired to help her rid her townhouse of rodents decided to rid the world of a great children's doctor instead. Oddly, another woman from upstate named Sarai Sierra was fighting for her own life on the same date in Istanbul. Her body was recently found stabbed to death near old city walls after she went to photograph the country on her first adventure abroad.
Unlike Sierra, however, the slain doctor Melissa Ketunuti was a seasoned traveler and came to America from Thailand, where her family resides. She was fond of photography too, populating her blog pages with photos of family members as well as pictures of places where she had been, including those of her professional life. That is until the CHOP doctor suspect Jason Smith decided to end all her dreams because they argued and he "just snapped," his says.
Photo by Manisha Pai