THE BISHOP'S DEMISE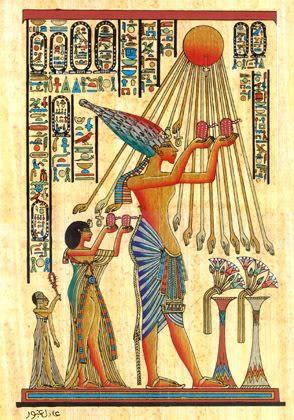 The Reverend Josiah Pyke shivered and gazed at Sophe.
"|I've come from the police and they've managed to work out what happened," he said quietly, "and it's not a pretty story."
"I feel partly responsible..." began Sophe, but the Reverend shook his head. "It was absolutely nothing to do with you," he said, firmly. "The police told me. It's a good thing the plump old woman didn't die because, being alive – just about - she could tell her story, and it turns out there wasn't anything like a murder in the church, no more than when that same Bishop rapped me over the head with his cane!"
"There were still motives..." she began, and paused when Josiah shook his head for as second time.
"f anyone was to blame it was the Bishop," he said, gently. "It seems that after the police released him he made his way straight to my church to, in his words to the old woman, have it out with me. I don't know exactly what he might have meant by that but I assume he was going to try and stop me pressing charges against him."
"Would you have? He was one of my clients, and not a bad old stick … though he did take it badly when I told him I was going to shut up shop."
"It's hard to think of the Bishop..." began the Reverend Josiah Pyke, but he stopped before he finished the sentence.
"Visiting a prostitute, you mean?" asked Sophe gently. "I know what I was and I'm not ashamed of it, you know. I made some good friends, male friends, and all we did was talk and have sex, most of it quite good. That's not so bad, you know. It's not like I was threatening them with a gun or shooting their balls off – and we weren't waging war or condemning the innocent! It was gentle, peaceful (for the most part) and I had no truck with anything else. And don't forget who my last visitor was."
"Do I know?" asked Josiah, raising both eyebrows quizzically.
"It was you!" smiled Sophe.
"But we didn't … we only talked!" The Reverend was suddenly turning beetroot red.
"We didn't have sex? No – but what if we had?"
He was lost for words, so he decided to continue with his understanding of what had led to the body in his church.
"Anyway, when he found I wasn't at home he decided to wait for me in the church, and as he sat there, probably praying..."
"He wouldn't have prayed," interrupted Sophe. "He told me loads of time that he was the most convinced atheist on the planet!"
"But he was the Bishop..."
"It was a job as far as he was concerned, and no more than that. He didn't believe any of it, but he was still a good man, you know, deep down."
"Oh dear. Anyway, it seems his mind went all weird. It was probably the shadows that always seem to haunt the nave as if there was a presence there. Anyway, the old woman, Hilda Buttocks, chose that time to wander in. Maybe she did want to pray... anyway the Bishop saw her and she said that he told her he wanted to baptise her."
"He did? If he'd have said that to me I'd have run for the hills!"
"Hilda said that he told her he wanted to save her. And in order for him to save her he had to douse her in Holy Water, so would she take her clothes off..."
"That's horrible!"
"It's worse than that. She did take her clothes off, and when he saw her naked, all flab and wobbly stuff and flaking skin, something happened inside him. She said it was as if his head went crazy."
"He did sometimes have a strange turn when he came to see me," mused Sophe. "I think that he was a very frustrated man. Blessed with all the hormones that govern a man's life, probably with more than the average guy, when he saw a bit of naked female flesh he became sort of animated. When he was with me I could soothe him and he'd be all right. But left to himself with just a flabby old woman … all that flesh, even though it wasn't particularly beautiful … and nobody with the skill to channel his wild feelings into something positive … I think he would probably go bonkers!"
"Hilda said he collapsed there and then in front of her, taking her with him. And he was quite a big man. As he fell he grabbed for her and somehow she got tangled up in his vestments – he was wearing his Bishop's regalia, remember, and the two of them fell onto the stone floor of the church."
"t would be funny if it hadn't ended in tragedy."
"I know. He bashed his head on one of the oak pews and she collapsed with the weight of one of his legs pinning her to the ground. She couldn't get up and he was out for eternity."
"That's a long time," she murmured.
"Anyway, it looks like it was a tragically accidental death. Twice over, actually. Hilda died later, in hospital. She'd suffered for several hours in her birthday suit, lying on cold stone slabs with the chill of the ages in them. So the gaggle of three is now a gaggle of two."
"Why do you call them that, Josiah?"
"Because they're like chattering geese, always talking and never saying anything. I hope the good Lord knows what to do with them!"
She looked at him and shook her head.
"You still believe in that stuff?" she asked.
"I'm the vicar! I've got to!"
"The Bishop didn't."
"And look what happened to him!"
"It's up to you. As for me, I know I've not lived the holiest of lives, but in my own way I've done good. And when I die there'll be no big bearded bloke in the skies to welcome me home. No: I'll be turned into ashes and maybe, just maybe, find my way to the only god that makes any sense, the sun, my Aten, and briefly become a spark in his glorious disc..."
The Reverend Josiah Pyke was silent at that.
He was thinking that what she said made too much sense, and he wished that it didn't.
© Peter Rogerson 01.02.13
I seem to have created another of my odd characters. That's the trouble with me: I set a scene and then want to get my teeth ever deeper into it! So here are links to the previous parts.
1. The Reverend Josiah Pyke's Judgement
2. The Reverend Josiah Pyke's Mobile Phone
4. The Reverend Josiah Pyke's Neighbours
5. Mandy Cartwright's Knickers
14. The Reverand Josiah Pyke meets Someone New
15. The Reverend Josiah Pyke on a Bus
16. Tales of Italy