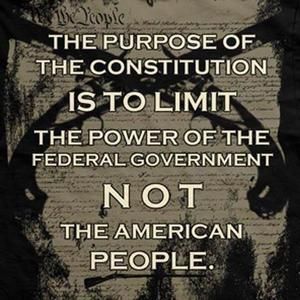 Whether it concerns banning guns, determining what guns or how many you can have, or limiting your ability with those rights, you need to consider the following words.
THIS POST IS OPEN TO ALL...YOU DO NOT HAVE TO AGREE, BUT UNCIVIL BEHAVIOR WILL NOT BE ALLOWED…COMMENTS MUST BE APPROVED...THIS IS MY ONLY METHOD OF CONTROLLING THOSE WHO WISH TO ONLY DISRUPT…IF YOUR COMMENT IS NOT ALLOWED, IT IS BECAUSE OF PRESENTATION, NOT CONTENT...
"Believe me, dear Sir: there is not in the British empire a man who more cordially loves a union with Great Britain than I do. But, by the God that made me, I will cease to exist before I yield to a connection on such terms as the British Parliament propose; and in this, I think I speak the sentiments of America".
—Thomas Jefferson, November 29, 1775
The Declaration of Independence was a statement adopted by the Continental Congress on July 4, 1776, which announced that the thirteen American colonies, then at war with Great Britain, regarded themselves as independent states, and no longer a part of the British Empire. Instead they now formed a new nation--the United States of America.
Resolved, that these United Colonies are, and of right ought to be, free and independent States, that they are absolved from all allegiance to the British Crown, and that all political connection between them and the State of Great Britain is, and ought to be, totally dissolved
The Second Amendment is the only amendment to the Constitution, which states a purpose.
As passed by the Congress:
A well-regulated Militia, being necessary to the security of a free State, the right of the people to keep and bear Arms, shall not be infringed.
Early American settlers viewed the right to arms and/or the right to bear arms and/or state militias as important for one or more of these purposes (in no particular order):
Enabling the people to organize a militia system.
Participating in law enforcement;
Deterring tyrannical government;
Repelling invasion;
Facilitating a natural right of self-defense;
The Second Amendment is not related to hunting.  The Second Amendment is not related solely for your personal protection on your own property.  Just as those with the original 13 American Colonies determined that they must distance themselves from Great Britain, from that controlling government, we may very well one day find ourselves as the now 50 States seeing our need to distance ourselves from our own tyrannical government, and we are growing closer to that possibility with every new piece of legislation that is passed. Those who have read the Patriot Act, The National Defense Authority Act, and the Healthcare bill know precisely what type of control for which I speak.
Without guns, (that we deem as appropriate, not by that same questionable government) the citizens of this great nation would be unable to protect themselves from that tyrannical government.  History tells us of governments that have gone beyond their original roles and have transformed citizens into merely helpless victims at the mercy of governments that have spun out of control and reached beyond a goal of what is good for the nation and for the people who call it home.  Without those guns in the hands of the everyday citizens, the citizens would find themselves helpless in a situation whereas a tyrannical government has full intentions of taking full control of those citizens.  Because of this, no common citizen should be willing to allow their government to remove, or even alter their ability to protect themselves from the possibility of a tyrannical government.  And any government that would have a goal of disarming its citizens is directly telling those citizens that they are not trusted with that amount of power, which should indicate to us all that our government fears this possibility.
That same government forgot long ago that they are merely our voices, not a power that stands over us with a might that removes our voices, as they strengthen themselves.  Common sense tells us that any government that is willing to remove our ability to protect ourselves is a government that seeks complete control.  We are not obligated to full loyalty to our government; they are where they are to represent us.  The government is obligated to full loyalty to the good of all people and to this nation.  It is sad that some will never understand that simple thought.
Vic Damico 2013