Justin Bieber's night of debauchery has been revealed and it is no wonder Selena Gomez dumped him. The 18-year-old had a wild night, which isn't terrible, but when you have a girlfriend, it is kind of a rule you keep your hands and lips to yourself. According to new details released by Radar Online, Justin was a little too friendly with a certain young lady and it obviously didn't go over well with Selena.

The night that ended Justin's relationship with Selena reportedly happened on December 21. Days before they headed off to Mexico together. An insider says it all started around 6pm, when Justin and his partner in crime, Lil Twist joined up at the Four Seasons where a 22-year-old nursing student also joined the little get together. The trio went on the hunt for some pot and then headed back to the hotel.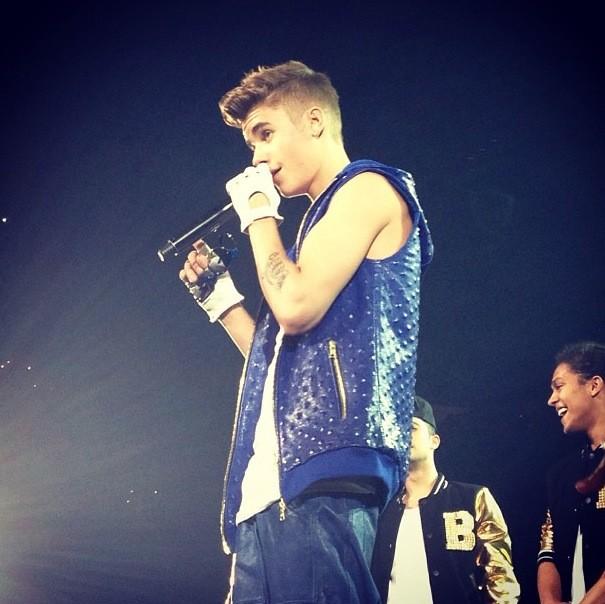 Weed wasn't the only mood enhancer on tap for the night. The source says "sizzurp" was also flowing freely with Justin enjoying his fair share of the dangerous concoction of cough syrup and Sprite. Justin reportedly bragged about his fondness for Xanax and his aspiration to add a hookah room to his home. So, nothing too terribly wrong. What set Selena off?

Justin started making moves on the young lady and when they got back to the Four Seasons, they hit the bedroom. "Justin surprised her by saying, 'I want to know if you taste good.' He started kissing her cheek and ear and neck and then her whole body," reports the insider. Now, according to the source who reportedly got the details from the nursing student, Justin kept his clothes on, but stripped her naked and engaged in "sexual activity." However, in something akin to Pretty Woman, Justin never kissed her on the lips. Uh, does that even count in the real world?

For whatever reason, he stopped the makeout session. Maybe his conscience peeped through his drug-filled brain. Did he hear Taylor Swift's "Should've Said No" running through his head? The poor girl was left a little sad and lonely after their tryst ended so abruptly. When she was contacted for comment, she only said she "thought Justin was single, and he definitely acted like he was." She must live under a rock and somehow missed the whole Jelena thing.

Justin Bieber has managed to maintain a fairly clean image, but if he is going to start making partying and smoking weed a habit, he risks more than losing a core group of fans. He is playing with fire and could end up throwing away his entire career. Hopefully, if any of this is true, his mom and team can rein him in and save him from the pitfalls of fame and money.

Photo Credit: Twitter