NYU student Shasten Snellgroves recently wrote a complainy email to the Huffington Post about her dorm living arrangements, but the thing she is complaining about is ridiculous to say the least. She is upset because her dorm-mate is a mother who is exercising her right to having her child in the dorm with her. The NYU housing rules allow for up to six full nights and all-day visits without nights. This has Shasten upset, and she's stomping her feet while proverbially shouting "No fair!"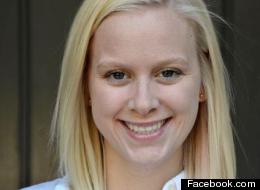 In her email she refers to the roommate's motherhood as being a "life choice" that she feels she shouldn't have to face consequences for -- consequences that she isn't necessarily clarifying. It seems that the girl is just upset that she'll have to deal with a crying or hyper kid for small percentage of her time in the dorm room, and she's taking issue with the policy that allows for her roommate to even seek the education she's getting in the first place.
After it's all been said and done, the university moved her roommate to a single dorm, which probably should have been done in the first place out of common sense. The mother seems to be the winner in this, though, because she gets a room all to herself (and her son). However, Shasten Snellgroves appears to be uncomfortable around children or something, because it doesn't seem reasonable to have made such a stink about this. Six nights a month isn't a big deal, and is something the other student is entitled to as the mother of this child. Instead of throwing a tantrum about having to be around children, Snellgroves should be supportive of her former dorm mate for having the ability to seek higher education while juggling the troubles of being a mother. She complained about paying a little over $8,000 a year to be sharing with a child six nights a month -- but she could have just as well gotten another apartment off of campus with that same amount of money. Certainly the university wouldn't have protested, right?
One thing is for certain and that's that the squeaky wheel gets the grease. She took the initiative to publicize her problem with Huffington Post. Before she did this, the university had essentially told her to work the problem out with the roommate.
Photo: Huffington Post
Chelsea Hoffman is a candidly opinionated crime analyst with a lifelong interest in criminology and activism. She also owns 'Girl Nerdology' and is the author of several fiction stories. Follow her on Twitter @TheRealChelseaH or email her privately through Chelsea Hoffman: Case to Case.