A man who apparently abducted and sexually assaulted a Central Michigan Student with the intent to kill her was shot and killed by police, but not before posting a farewell message on his Facebook page. Police say 30-year-old Eric Lee Ramsey took the female student from the campus of Central Michigan University and drove her to a house where he sexually assaulted her.
When he had finished with the alleged rape, h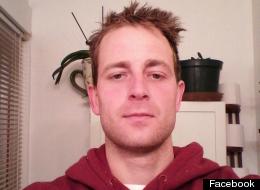 e put her back into the car along with two cans of gasoline and began driving. Why this man chose to abduct this particular woman isn't known, she may just have been a random victim. Did Ramsey have any history of sexual assault, or had he fantasized about it for some time and decided to do it?
Eric Lee Ramsey told her that he was going to kill her, and she jumped out and ran to a nearby house. A teenager let her in and locked her, himself, and his younger sister in the bathroom. They called police while Ramsey set fire to the house using the gasoline. The father of the 14-year-old teen returned home and put out the fire before it could do any damage.
Of course, this case could have ended much worse for the victims of Ramsey, which would include the teenage boy and his younger sister after Ramsey tried to burn them alive inside of their home. Thankfully, everyone ended up with their lives, including the original victim of sexual assault.
Ramsey posted a message to his Facebook account that read "Well folkes im [sic] about to get shot. Peace." Shortly afterward, sometime between 4 a.m. and 5 a.m., Ramsey was shot and killed by sheriff's deputies.
Photo source: Facebook.com via Huffington Post
Gabriel Legend covers current events for Gather News, and writes horror fiction. If you like an article from Gabriel please share it using the social media links below. Follow Gabriel Legend on Twitter (@GabeLegend).