Mark Krolikowski considers himself a transgender teacher. Dressed as a male, he taught music, social studies and a class on human sexuality for 32 years at St. Francis Prep in Queens, N.Y. He received numerous accolades for his work, even led students in a musical performance for Pope Benedict XVI. Last year Krolikowski informed Principle Brother Leonard Conway that he intended to start coming to work dressed as a woman. Krolikowski was fired later after the parent of a ninth grader complained about his appearance.
Krolikowski claims in his wrongful termination lawsuit that he was fired for his gender identity. The claim states Conway told him that being transgender was "worse than gay" and that he could no longer appear at public events if he planned to begin appearing as a woman. The school's attorney, Phil Sempervivo states the reason for termination was appropriate nondiscriminatory reasons and not his gender identity.
St. Francis Prep is a private, religious school. Andrew Kimler, Krolikowski's attorney stated, "He is extremely upset given the dedication and devotion he showed to the school for 30 years." Kimler added the is private but his client was still protected under city and state anti-discriminatory laws.
Krolikowski is male. He wore suit and tie regularly to work but grew his hair, wore feminine nail polish and wore earrings. It was not known if he had started any hormone treatments. So here is the question, was he in violation of dress code standards? He is male legally. He is identified as male to his co-workers and students. He performed his job as a male for over 30-years. He did not start coming to work dressed as a woman. He continued his male identity. He wore hair, nail polish and jewelry not in keeping with dress codes.
Is it wrong to fire him for being a transgender teacher? St. Francis Prep is a private school, a business. Paying customers took offense to the appearance of a teacher. The collective theological and textual education received at this school is a product being sold. The image Krolikowski presented was not in keeping with the product offered, expected and paid for. So in that sense no, they were justified. Appearance should never be the reason for termination. It wasn't actually his appearance objected to. This is a religious organization promoting the standards of its doctrine. Allowing him to remain in open violation of that doctrine was not possible.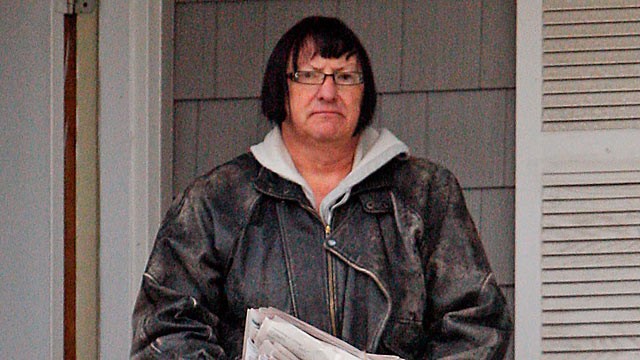 Photo credit: Victor Alcorn/Splash News