THE REVEREND JOSIAH PYKE'S NEIGHBOURS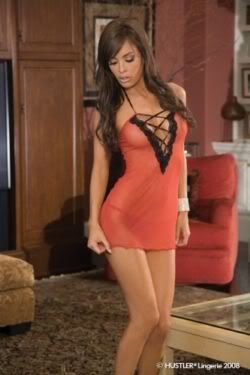 The Reverend Josiah Pyke was in a contemplative mood.
He was worried about the neighbours. You see, his Old Rectory (not as old as its name implied, being of Victorian design and construction) was on a plot of land that it shared with a medieval church (where he toiled when any parishioners turned up to be toiled at) and its surrounding orchard of the dead with their crumbling headstones.
The gravestones told a fine history of local worthies who had lived and breathed and done their damnedest to accumulate whatever passed for wealth in their eras only to be called at around three score years and ten to their maker, allegedly to account for their deeds to him.
But it wasn't the gravestones that bothered the Reverend Josiah Pyke. It was the house next door, outside the boundary (brick, with rusting iron gates) of his territory. And that house next door was a hostelry.
He had no quarrel with hostelries as such. He wasn't averse to a drop of the hard stuff when he was preparing the endless parade of his sermons that just about nobody would listen to and he could see no harm in the gentility of sleep being brought on by a second glass when he was trying to concentrate on Newsnight. The world, he reasoned, was a terrible place and although it behoved one with his calling to be acquainted to some of the worst aspects of it he didn't need to truffle into the underbelly of events too deeply. So that second glass numbed his senses, and he snoozed.
But the particular hostelry next door, The Golden Hind, was the kind of place that generated noise. It had facilities for the playing of music at volumes so loud the windows of his own Rectory sometimes shook. And it went on late into the night, with young folks, many of them of the female persuasion and virtually clad in nothing at all whatever the weather, left laughing and giggling and swooning in the early hours of the morning, long after Newsnight had stopped broadcasting and he was awake again.
One late Saturday, probably well into actually being early Sunday, he looked out of the landing window (which overlooked the exit from the Golden Hind) and he spotted one young female leaving on her own a little bit after the rest of the clientèle of the place.
Like others of her ilk she was dressed in virtually nothing. Her little dress, cut low enough for him to get an eyeful of her bosom even from a distance, was short enough to threaten to expose her underwear with every step she took. And her face was made up so that she looked like a porcelain doll, fragile, easily broken and delicate.
There were two things going on in his mind when he looked at her, swiftly followed by a third. The first was that, at this hour and on such a cold night, she must be freezing and the second was that he wouldn't mind seeing her again because the very sight of her stirred this or that deep inside both his heart and his trousers. The third that followed swiftly on the heels of the first two thoughts was that she might just be dead.
She had taken no more than three steps when she fell down.
And it was the kind of falling down that looked to be of a permanent rather than temporary nature. She descended like a sack of something heavy to the damp ground (it had been raining earlier in the evening) and lay absolutely still. To the Reverend Josiah Pyke's mind it looked as though neither a breath of air nor a howling gale would ever stir her again. Yet her tiny dress was fluttering. The hem of its skirt was blowing about gently and he could see quite plainly that she wore nothing under it.
"The brazen hussy!" he muttered to himself. "May the good Lord forgive her," he added, meaninglessly.
Even though he knew he should phone somebody on the emergency number he did nothing of the sort because he well knew it would involve him being asked innumerable questions by an authority that wasn't Heavenly. Instead he remained staring out of his landing window at the unclad bottom of a pretty young girl who probably needed help.
When help hadn't arrived within half an hour and he felt weariness once more stealing over him he took himself to his bed, dressed in his pyjamas and tried to get to sleep.
But sleep wouldn't come so easily. He was plagued by an image of a pretty young girl dressed in almost nothing and with the features of a porcelain doll falling to the ground outside the Golden Hind and just lying there.
"What shall I do, oh Lord?" he beseeched his employer, but received no answer.
He began to work out that he should have done something. Maybe, and this was a point he could argue out in future sermons when other ideas dried up, maybe it was his Christian duty.
But he did nothing except eventually fall to sleep.
Next morning he felt wretched. He had lost too much sleep for his own good, and when he peered out of his landing window to see if the girl was still there it was to see that she wasn't.
Instead the area had been roped off with gaudy plastic tape and was being guarded by a bored looking policeman.
The Reverend Josiah Pyke scurried down the rectory stairs and out to enquire what might be going on this fine Sunday morning when he was about to welcome the parishioners who chose to call on him for enlightenment.
"It's a murder scene," muttered the bored constable. "Young girl, stabbed in the chest, terrible affair, bled to death, it seems, must have spent an age last night, bleeding and dying in agony...."
The Reverend Josiah Pyke went suddenly pale.
"Oh dear," he whimpered, and almost ran back into the Rectory in order, shaking and unwell, to prepare his week's sermon, a questioning diatribe concerning the Good Samaritan and our duties to strangers.
© Peter Rogerson 09.01.13
 
I seem to be creating another of my characters. That's the trouble with me: I set a scene and then want to get my teeth into it! So here are links to the previous parts.
1. The Reverend Josiah Pyke's Judgement
2. The Reverend Josiah Pyke's Mobile Phone