Two games can mean nothing to some teams but everything to others. The Chicago Bears are that many away from either a new season or new questions. Is the future of Jay Cutler tied more than ever to this stretch?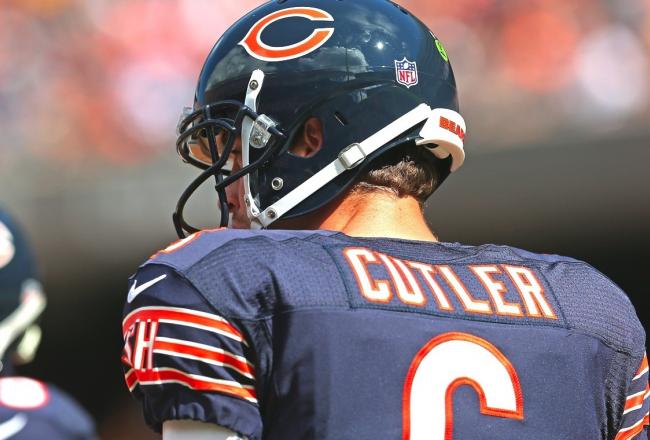 Contracts of Cutler and Brian Urlacher sit among big Bears concerns
GM Phil Emery inherited a team he thought could do good things given some upgrades in talent. For a time his hopes seemed well founded, but things change fast in the NFL. Injuries have hit Chicago hard in 2012 in some places they can't afford. Combined with some questionable coaching and a step up in competition, the Bears have watched a 7-1 record crumble to 8-6 with their very playoff hopes tied to the last two games in Arizona and Detroit. A trip to the postseason would at least calm the nerves of many fans, but local media warn it won't erase the overall issue. Cutler has looked checkered playing quarterback in Chicago since he arrived in 2009. He has good days and bad days. Some might call him a more talented Rex Grossman. The thing on people's minds is first the playoffs but also what the Bears will do in the offseason. Cutler, along with Brian Urlacher and a few other notable roster names, will need new deals, and Emery doesn't exactly have a clear picture. Cutler does have one year left on contract, but it won't matter if the team makes their decision by then. Either they'll back him and give him an extension or decide on a new course of action and seek trade partners. The question is which way do they go?
Lovie Smith also a mystery that needs solving by Phil Emery
Perhaps the one person that will decide the fate of Cutler is head coach Lovie Smith. Even more than the quarterback, his job is at stake over the next two games. If he fails, it will go down as the second-straight year in which a Smith coached team went from playoff contender to 8-8 in the second half of a season. Even the best coaches don't recover from that, especially if they've made the playoffs once in six seasons. Smith got his team to a Super Bowl. That was six years ago. The NFL more than ever is a "what have you done for me lately" league. Phil Emery didn't hire Smith, and despite all his promises of working closely with the head coach, is under no ethical obligation to keep him if Chicago bottoms out. The GM clearly has a different vision for the Bears from his forerunner Jerry Angelo. It will take more than one season for it to take off, but the signs are there, and they aren't in line with what the Smith era has trumpeted.
Jay Cutler and Lovie Smith sit at different degrees of danger in their futures. It doesn't erase the facts, though. A failure in 2012 could shorten or even sever their ties to the Chicago Bears. They better hope it doesn't come to that.
Photo Credit: Ethan Grant