It seems like the defense has finally caught up to the offense for the Dallas Cowboys. Given the draft picks they gave up, they might start seeking a trade to get some back. Could they find a great deal in sending Mike Jenkins to the Atlanta Falcons?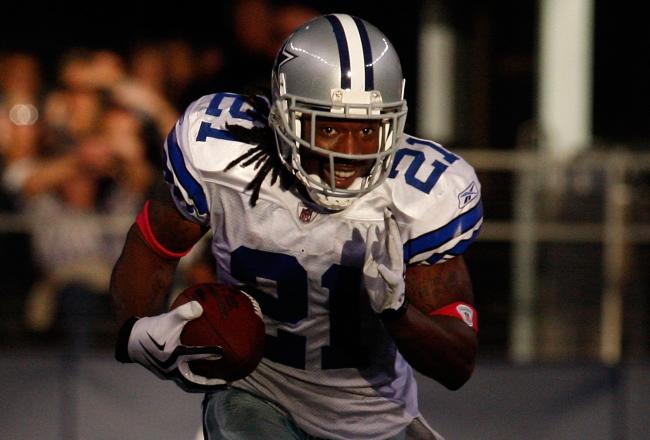 Falcons win overshadows the bad loss of corner Brent Grimes
Winning a playoff game is tops on the to-do list for the Atlanta Falcons. Their offense seems ready to take that next steps after Matt Ryan and Julio Jones led an opening-day thrashing of the Kansas City Chiefs. Sadly the celebration came with a sour note. Just as much hope rests on the Atlanta defense, they took a terrible blow when their best corner Brent Grimes went down with an injured Achilles tendon. He will miss the rest of the season, leaving a huge void in the Falcons defense. Veteran pickup Asante Samuel will have to cover up for him, but the damage will stay there the rest of the year. Atlanta never had the strongest defense in the league, and Grimes earned the franchise tag for his play the last few seasons. Him going down means the other starters and defensive coördinator Mike Nolan need to work some magic or the offense could see a lot of shootouts in their future.
Brandon Carr and Morris Claiborne phasing Jenkins out
One way Atlanta has improved over the past couple season has come through big trade deals. Their draft-day blockbuster in 2011 netted them Julio Jones. Would they pay up once again to fill the hole left by Grimes? A player many have forgotten since the season started is Dallas Cowboys corner Mike Jenkins. A year ago, he was by far the best player on that defense, but the additions of Brandon Carr and Morris Claiborne have made his roster spot shaky. Cowboys owner Jerry Jones expects Jenkins to team with the new pair to fortify the Dallas secondary. On the other hand, the 27-year-old becomes a free agent next season. If Jones isn't willing to give him a new deal, then trading him for some compensation is the smartest move left. Atlanta would love him on their team given his speed and ability to cover man-to-man. He isn't what Grimes was, but he is a perfect fill-in.
The Atlanta Falcons lost a lot when Brent Grimes went down. Mike Jenkins was never trade bait for the Cowboys, but at the right price a deal can always happen.