Having no receivers often leads to bad things happening for an NFL team. The Miami Dolphins seem to have that problem staring them down. Could they make an eleventh hour call to the Dallas Cowboys about Miles Austin?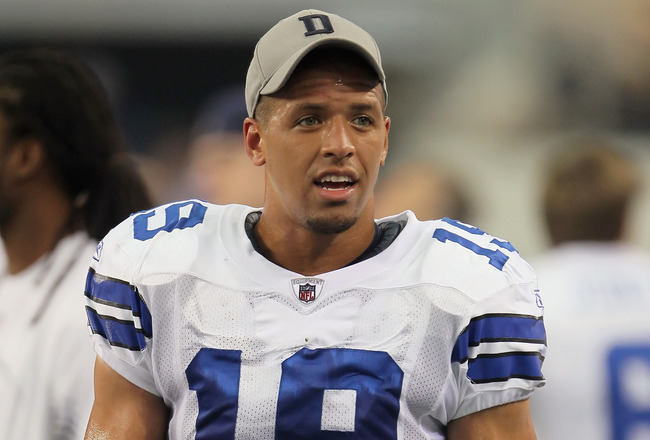 Ryan Tannehill handed no-win scenario after Brandon Marshall trade
Miami wanted 2012 to become their phoenix season, the year they broke a trend since Dan Marino of bad quarterbacks getting carried by pretty good rosters. That was why they drafted Ryan Tannehill way before most experts thought he should go in the first round. What Dolphins fans chose to ignore is the team brought him into a terrible situation at the outset. The team has good defense and a good running game, but anybody who knows the NFL of today knows winning comes from throwing the football. Miami shot themselves in the foot the second they let Brandon Marshall walk out the door. Everyone agreed he was a locker room headache because of his off-the-field issues but it's almost impossible to replace a 6'4" 28-year-old Pro Bowl talent who makes 100 catches a season. The Dolphins tried doing it with Chad Johnson but apparently he wanted to go even further than Marshall by assaulting his wife. Now Miami has no star receiver and, by all accounts, during the preseason, no offense. Is there any way for them to rescue the problem?
Rise of Kevin Ogletree can put injury-prone Austin out of work
One benefit Miami does have in their recent roster moves is they picked up several high draft picks, two in the third round (Marshall) and one in the second (Vontae Davis). The Dallas Cowboys have their own problems but it's more about shifting their players around than not having any at all. Dez Bryant is the clear top receiver on the roster while running mate Miles Austin has watched the preseason from the sideline because of injuries. In his absence, young prospects named Kevin Ogletree and Dwayne Harris have performed very well. Ogletree is the favorite for the number three spot in the receivers group but that can change soon. Patience on Austin from the Cowboys will only go so far. His injury issues date back to last year and Dallas doesn't have time to wait for him to come around. On the other hand, he is 28 years old and a proven talent if kept healthy. Best of all, he is way better than anyone the Dolphins have. A trade makes sense for both sides because the Cowboys won't have to pay Austin's big contract and Miami gets a receiver for Tannehill.
The Miami Dolphins have to know they aren't looking at a fun season with a rookie at quarterback in Ryan Tannehill and no receivers. Miles Austin isn't a game changer, but he has talent. Adding him from the Dallas Cowboys could at least give head coach Joe Philbin something to work with.