Costa Rica has a long standing tradition of attracting holiday makers around the world. Most of them have a craving for green, relaxing and adventure. However, people have recently discovered the undeniable fact that it has also become much more than an ecotourism destination.
This country is nowadays a location where you can find proficient consultants than can provide you with high quality medical care at a small portion of cost than other places (e.g. United States, Canada and Europe). Year after year one can see the increasing number of tourist who comes here to get health services.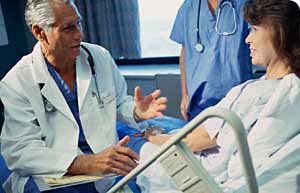 Whilst in the developed countries there is a rise in medical care costs and a decrease in the medical coverage, the concept of travel and surgery has skyrocketed. In Costa Rica you can find excellent tour operators that can give you a hand with finding the best facilities and surgeons.
One important thing to highlight is that, in this case, good price doesn't mean bad service. The ticos have an excellent reputation linked to the professionalism of their well-trained physicians and inexpensive procedures. Being well informed about the merits of your medical tourism destination options is the key to choosing the best location in which to be treated. You must consider many factors: the number of procedures performed by the staff; the number of English speakers in the team; the place where you will stay; sightseeing and comfort of your companions; the transit time; and the atmosphere of your recovery; etc.
Costa Rica's geographical proximity to the US and Canada and relative inexpensive cost of elective surgeries plus its ecotourism opportunities has made the health tourism a growing industry. Cosmetic surgery in Costa Rica can be at one third or one fifth of the cost of the same procedure overseas. All of this can be reached in an average four-hour flight.
Even though you can get different procedures in this Central America country, it is known for reconstructive and cosmetic surgeries. The most recognised are face lifts, tummy tucks and Smart IPO.
One important factor in someone's recovery process is scenery and in that respect Costa Rica is just plain tops, a tropical paradise. In fact you can't make yourself an idea of how wonderful it looks like unless you see it yourself. That is why we invite you to visit our country and have a look by yourself. You will feel better by just breathing the local air!
By Andres