Many experts and fans held off from praising Chicago Bears GM Phil Emery when he failed to upgrade the offensive line in the draft or free agency. Early signs for the next season, though, suggest that was always his plan.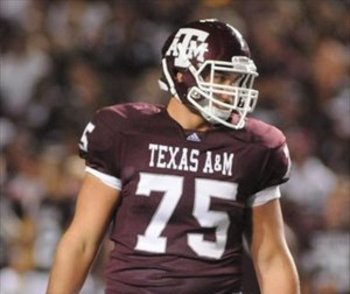 NFL 2013 free agency may feature Duane Brown and Jake Long
The only thing most fans prefer to see is the now with their football teams. That is okay for them, coaches and players. It's a little different for men in the front office, especially the general manager. The best ones aren't looking at the current season but three or four seasons down the road. They gauge where the drafts are rich in talent and who will hit free agency. Pardon the NBA interruption, but Boston Celtics mastermind Red Auerbach once said he schemed for three years to draft Maryland star Len Bias. That is the kind of planning managers must do to have success. For the Chicago Bears, some wonder if they have that man in Phil Emery. The ownership said he came in with a plan, and so far reactions stand mixed. He's earned praise for finally giving Jay Cutler real wide receivers and upgrading team depth. On the other hand, he drew harsh criticism for not adding a high-caliber offensive lineman to a unit that ranked dead last in sacks allowed the past two seasons. It's a fair point, but if one looks at it as a general manager, they might find Emery was right not to. For starters, NFL free agency next season could feature two Pro Bowl left tackles in Duane Brown of the Houston Texans and Jake Long of the Miami Dolphins. Both are under 30 years old. Then there is the college route.
Luke Joeckel and Jake Matthews highlight a huge linemen pool
Emery said at his first conference he wanted the Bears roster built through the draft. As a former scout, it's his specialty. So looking ahead to the 2013 draft class doesn't sound so crazy. For comparison the 2012 draft saw three offensive linemen go in the first round. Just a small peek at the talent for next year and early mock draft hint as many as seven offensive linemen could go in the first 32 picks. That is a rich talent pool. Among the big names include the pair who turned Ryan Tannehill into a star in Luke Joeckel and Jake Matthews. Joeckel is the favorite pick by experts to become the top lineman selected while his Texas A&M teammate is the son of Hall of Fame lineman Bruce Matthews and a great player in his own right. Either one would look so good in a Bears uniform. Could one imagine Jake going up against his cousin Clay Matthews on Sunday showdowns with the Green Bay Packers? If Emery is who the Bears hoped for then he saw it the second he took the job.
Planning ahead makes a person ready. The Chicago Bears got tired of looking lost in the NFL draft, so they hired Phil Emery to fix it. He's put on a show so far. While Duane Brown and Jake Long are fantasies at this point, it's even better if the new GM has his eyes on young talents like Luke Joeckel and Jake Matthews.