The mother of Carnel Chamberlain appeared on Nancy Grace Friday night, but she completely downplayed the abuse her son endured at the hands of Anthony Bennett. In fact, just hours before her appearance on the popular HLN program, she had told the FBI a far more severe version of what was said. Why is this woman downplaying the severity of what her child went through? Could it be that she realizes that she should be charged for failing to report the abuse and failure to protect her child?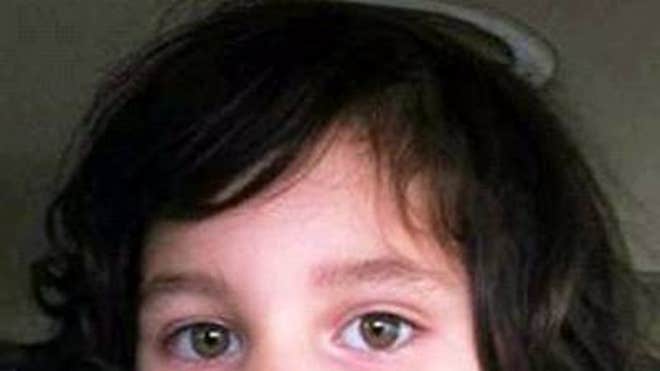 Jaimee Chamberlain told Nancy Grace, live on the air, that Anthony Bennett "started spanking" Carnel Chamberlain and "putting him in the corner to discipline him." This was the response to the question of whether or not there were disputes between the four-year-old and the 20-year old man accused of murdering him. This is quite the contrast against what she told the FBI just hours prior.
It was already reported several hours before her appearance on Nancy Grace that Jaimee Chamberlain admitted to the FBI that Bennett had been abusing her son in the weeks leading up to his death. She told the FBI that she witnessed the man choke slam her child before dragging him across the house by his feet, scraping his bottom and injuring him. She admitted to witnessing this and admitted to noticing the signs of abuse when she'd return from work. Her son was always covered in bruises and gashes including a bloody lip at one point. According to the FBI, Jaimee said that her son told her that Anthony punched him with closed fists.
However, if you go by what she was saying to Nancy Grace, she tried to play it off as though she didn't know much about any of it. What a crock! She still tried to play the "loving stepfather" excuse before saying that Carnel had told her that Anthony had been "mean to him."
It totally seems that this woman is a liar—even if she did pass two polygraph tests. She may not have been knowledgeable of her son's disappearance and death, but she surely contributed to it because she was aware of the abuse the poor lad suffered. She ignored his cries for help and allowed 20-year-old Anthony Bennett to use the child as an object of his torture.
Plain and simple: Jaimee Chamberlain deserves to be charged with child neglect and as an accessory to child abuse for purposely leaving her child in the care of the man whom she knew abused him. She was more than aware having witnessed it first-hand. She not only saw the bruises and other injuries but she literally witnessed the way Bennett treated her son. She refused to protect the four-year-old boy who depended on her, and she refused to even remotely be a caring mother enough to at least give the child up for adoption since shacking up with a psychopath was more important to her than the life of her own flesh and blood.
Crime analyst and profiler Chelsea Hoffman can be found on The Huffington Post, Chelsea Hoffman: Case to Case and many other outlets. Follow @TheRealChelseaH on Twitter or click here to contact Chelsea directly.