Crystal Scott, the mom who put together the "controversial" military breastfeeding moms photo, was fired from her civilian job as an X-Ray Tech at Schryver Medical. Her attorney, Patricia (Pat) K. Buchanan, said, "She was fired due to her passion about the Mom2Mom breastfeeding campaign and speaking out on gender equality and women's rights."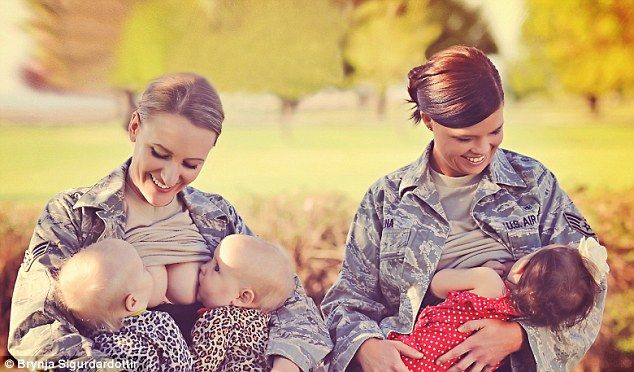 Scott arranged for photos of herself and another airman nursing their babies in uniform as part of a breastfeeding awareness campaign for her group, Mom2Mom of Fairchild Air Force Base. At the time, Scott said, "I'm an X-ray tech and I breastfeed in my uniform all the time. Granted they're scrubs. But people do it all the time in their uniforms. If you have a hungry baby, why would you take the time to change completely?" It was so bad that some people actually tried to compare urinating or defecating publicly in uniform to the breastfeeding moms! Ridiculous. Two of the moms were reprimanded for violating a policy stating that the uniform could not be used to promote a cause.
Jay Schryver, the president of Schryver Medical, released a statement saying, "Crystal Scott was terminated by the company on June 1st for various legitimate employment-related reasons." He said that she had been assigned time-sensitive tasks and ignored them and that she claimed she was sick when she was actually at a media event, as verified by a GPS unit in a company vehicle. He added a condescending comment, claiming they could "...understand the excitement Ms. Scott experienced in being courted by the media, both on a personal level and as a means to effectively promote her cause." He wrote that it did not excuse her from her duties at work and that her firing had nothing to do with the media attention she was getting.
Two weeks before she was fired, Scott reported a concern of gender bias to her boss. He told her not to file a formal complaint and told her that he would "handle it." Her lawyer said, "When she asked to be on the day shift, which she was entitled to by seniority, she was treated very condescendingly and was called names, including things like 'You're a baby' and 'You're a woman, you can't go there, it's scary.'" Scott has the option of filing a gender equality discrimination suit, but she hasn't decided if she will.
"I believe that media was used as an excuse because I was advocating for gender equality as well," Scott told ABC News. "I was shocked after knowing that. I didn't really know what to say. I was definitely not expecting it." When her supervisor showed up at her home on June 1st asking her to turn over her keys and company computer, she asked him why she was getting fired. Her lawyer said, "the gentleman told her it was 'due to the media.'"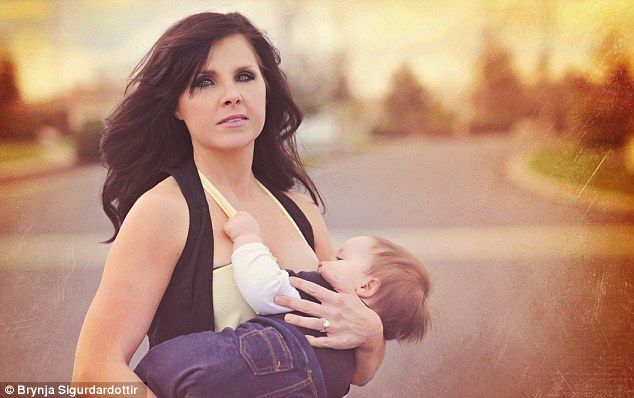 Crystal Scott (left) has kept up the Mom2Mom Facebook page. For the record, U.S. law states that a woman may breastfeed her child at any location in a Federal building or on Federal property. Most states have laws allowing breastfeeding in any place that a person is legally allowed to be. There are no rules about covering the baby with a blanket or using other means to cover up. Indecency laws do not apply to breastfeeding in most states. The military has no rules regarding breastfeeding moms, for or against, other than providing a place to nurse or pump.
© Margie Wilson-Mars 2012