Fugitive Adam Mayes is still on the run with the eight- and 12-year-old daughters of murdered Tennessee woman Jo Ann Bain. The 35-year-old man has already altered his appearance by cutting his hair, as seen in the latest surveillance footage found of him after the abductions. It's believed that he may have altered the appearances of the Bain girls as well.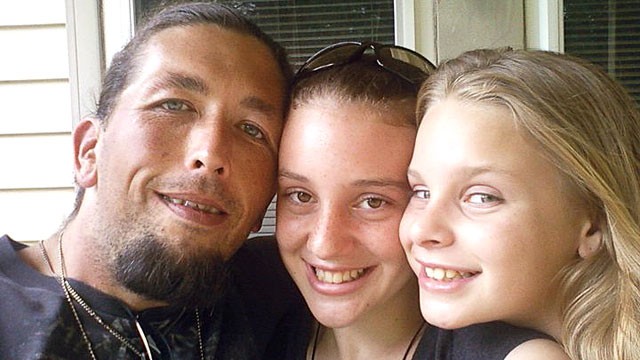 The most shocking, and confusing, update in this case comes with the revelation that Adam Mayes believed that the two girls he allegedly kidnapped belong to him. He's been referred to as an "uncle-like" character in the lives of these girls, so it's rather strange that the most recent twist may involve his potential paternity over them. Nonetheless, this does not explain or justify in any way the murders of Jo Ann Bain and her 14-year-old daughter.
While the mother and ex-wife of this FBI "most wanted" fugitive facing murder charges as well, it seems that his former mother-in-law is begging publicly for him to come home and return the girls. Well, at least someone is sane in this man's "group." It's so hard to think that two women, including a mother herself, would aid in the abduction and murders of a woman and her daughter.
There is no telling where Mayes may be, and there is no telling whether or not the kidnapped Tennessee girls are alive. Given the idea that he thinks they're his daughters, maybe there is hope that he is treating them well. However, other cases of this nature have indicated that there is a big chance that this man may have offed the kids and then himself somewhere, wherever he may be.
Be on the lookout, and contact authorities immediately if you see this man. And to those of you who believe that this is impossible for the children to be his: Look at the above photo. Look at his mouth, and the mouth of the youngest girl to the right. There is a likeness.
Crime analyst and profiler Chelsea Hoffman can be found on The Huffington Post, Chelsea Hoffman: Case to Case and many other outlets. Follow @TheRealChelseaH on Twitter or click here to contact Chelsea directly.