Brandi Glanville made headlines yesterday because rumor had it that she was had been downgraded from being an actual housewife to just being a guest on The Real Housewives of Beverly Hills. The rumor started because Radar Online reported that Brandi's children could not be on the show due to the demands of Brandi's ex-husband Eddie Cibrian and LeAnn Rimes. He didn't want his children on the show and filming on a daily basis, and since producers thought Brandi could only be an asset because of her story line with the children, they demoted her to a guest role like last season.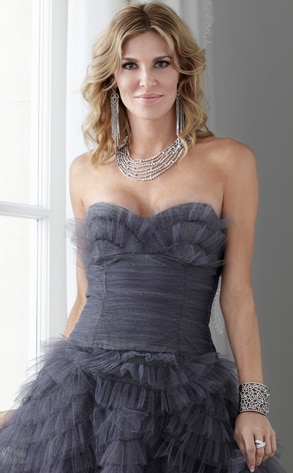 Well, Brandi has slammed the story, saying it is completely false. She spoke out on Twitter about the matter, calling the story completely false and fabricated. "Funny no one really knew or knows my work status and after on talk with (sic) my ex husband its splattered all over the internet #leakmuch," Brandi Glanville wrote on her Twitter after learning of the story. It seems she wouldn't confirm or deny what her current status is on the show. But she does hint that fans shouldn't listen to her ex-husband about her status on the show, seeing as he doesn't know much.
A source close to Bravo has said that Brandi is a full-time housewife and the producers are very supportive of Brandi, according to Wetpaint Entertainment.
Are you surprised that Brandi is still a full-time housewife? Are you excited to see her on this upcoming season, fighting it out with the other women?