It took only two quarters to realize things hadn't changed for the New York Knicks. A year ago they were swept out of the playoffs. One game in it seems the same awaits them. Is having on leaders like Jeremy Lin a big reason?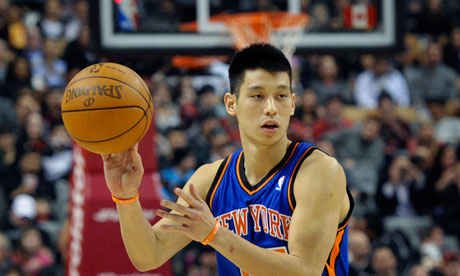 Lin sees major jump in rehab and could return for round one of NBA playoffs
Usually it takes a major jolt of the mind to affect the body and how fast it heals. For those fans of the old TV show, M*A*S*H, Colonel Sherman Potter said it best, "The body can do amazing things if the mind with let it." The standout Taiwanese-American point guard put that on display when he played one-on-one for the first time since tearing the meniscus in his left knee. He apparently showed good lateral movement, the kind he would need to if he wanted to return to action. This news hasn't come as a thunderclap befitting the Linsanity craze, but it is interesting. Given how the New York Knicks played in Game One of the first round series, it seems they are once again in need of an improbable hero. Jeremy Lin isn't fully recovered yet but the latest progress shows he's very close.
Carmelo Anthony absence gets no mercy from LeBron James and Miami Heat
For month, even years now the athletically gifted Carmelo Anthony promised he could carry a big team to a title. After shooting making only 3-of-15 shots and scoring 11 points, it's clear he was wrong. With Lin out and his team struggling, Anthony failed to answer the bell as any kind of leader. He stood by and watched while LeBron James and his Miami Heat demolished the Knicks by 33 points. What made the game so frustrating for fans was New York had its chances. It wasn't like Miami suffocated them on defense. Anthony and others like Amare Stoudemire had their fair share of open looks. They just didn't make them. That kind of poor shooting doesn't win championships. The loss of dynamic rookie Iman Shumpert to a torn ACL only made it worse. Any hope of an upset may have gone down with him. That's why the Lin news is the lone silver lining to the disaster. Fans cling to the slim hope that their mid-season hero might return to save the day, or at least avoid a sweep.
People wondered if Jeremy Lin could win with Carmelo Anthony. After what happened with LeBron James and the Miami Heat, it's clear the New York Knicks can't win just relying on Anthony. They need someone to push the effort and the team spirit. That's how one wins in the NBA playoffs. Whether Lin is healthy enough is the biggest mystery of all.