The nurse accused of murdering a woman and abducting her infant child had reportedly miscarried prior to the attack. Thirty-year-old Verna McClain allegedly shot Kala Marie Golden before taking the newborn to "adopt as her own." This absolutely atrocious act will hopefully land the woman a lifetime behind maximum security walls, but the story is disturbing and points out what appears to be a growing trend in women abducting children and even fetuses.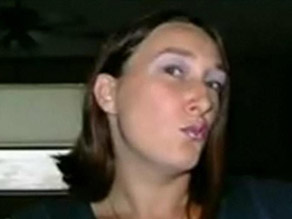 When a woman miscarries, she is undoubtedly left with some emotional and mental trauma to go with the physical damage experienced by the ordeal. However, that in no way excuses the behavior of the Texas nurse who murdered an innocent mother of two children. Thankfully, Verna McClain is in Texas, because this state doesn't mess around when it comes to crimes of this kind of nature. In fact, a woman by the name of Linda Carty is currently awaiting her much-deserved execution for committing a similar crime a few years ago. Linda Carty murdered a young woman and abducted her child with plans of committing what is known as a "fetal abduction." Fortunately, the child had already been born, so his little life was not in danger of being lost by the hands of an untrained slasher. Thankfully, justice has been served for the victim in this case and Linda Carty will be put down like she deserves in the Lone Star State before long.
Now on to Verna McClain: Do you think she's aware of the Carty case? Do you think she realizes what her state does to women who murder others in hopes of stealing their babies? If not, she should be given some reading material while she's sitting in her cell. It would probably put things into perspective for her. But knowing how things go in these cases, McClain will probably plea insanity and end up in a cushy psyche ward until someone decides that she is "cured." Then guess what? She'll probably be lurking around a Texas daycare near you.
Crime analyst and profiler Chelsea Hoffman can be found on The Huffington Post, Chelsea Hoffman: Case to Case and many other outlets. Follow @TheRealChelseaH on Twitter or click here to contact Chelsea directly.