Teen atheist Jessica Ahlquist is still the target of vitriol and death threats regarding her nonbelief in deities and the highly publicized removal of her high school's illegal prayer banner. It appears that people in her community, and nationwide, have mouths so full of sour grapes that some of them are willing to mail handwritten death threats to the teenage girl. Isn't that despicable? Well police in Rhode Island are currently investigating precisely that kind of incident regarding the young lady and her haters.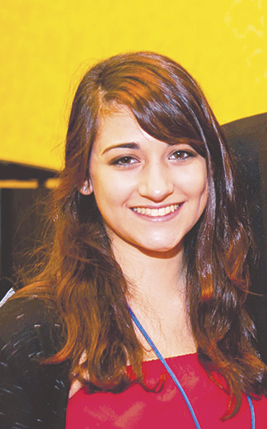 Hey, if you have a problem with atheism that's fine, but when it comes down to threatening the life of a 16 or 17 year old girl, you're crossing the line. Someone sent Jessica Ahlquist a handwritten letter saying that the cops weren't going to protect her forever. Along with that statement read an ominous warning: " We will get you."
It's absolutely disgusting that people are behaving in this manner over the young atheist teen simply because she wanted the United States Constitution to be upheld and respected by her high school. A judge sided with her and ordered the prayer banner to be removed from Cranston High School West, and that's really all there needs to be said about it. Prayer in school is also plainly illegal. So why are these simpletons choosing to target a teenager?
Hopefully, the police are successful in their investigation and whomever is responsible for this is charged stiffly. To be honest, what this person is doing should be considered a terroristic threat based on religious views which is pretty much a hate crime, right? Threatening the life of a teenage girl because she is atheist and because she wants her country's laws respected is simply hateful.
Crime analyst and profiler Chelsea Hoffman can be found on The Huffington Post, Chelsea Hoffman: Case to Case and many other outlets. Follow @TheRealChelseaH on Twitter or click here to contact Chelsea directly.