Twenty-year-old Kala Williams was reported missing by her boyfriend over a week ago out of the Spokane, Washington area. This strange disappearance is just now hitting headline news, but it's still lacking in many details. Where is this young woman and why was it her boyfriend who reported her missing and not her family?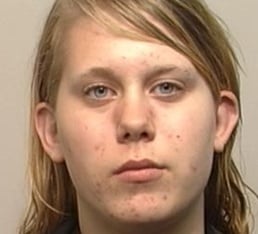 The boyfriend of the missing woman reported her missing on April 2nd of this year, and claimed to had last seen her around another home in the area. It's apparent that she wasn't found at this home since no reports of such have been released. However, it is apparent that this young woman had a steady relationship with her mother. The two reportedly attended church together on a weekly basis, which has ended since her disappearance.
The mother of Kala Williams says that the young woman had recently gotten involved in heavy drug use and she is worried about her. Was this drug use shared with the boyfriend who reported her missing? What is this boyfriend's name and does he have a record? Do the two have a history of fights or other issues? With more information, finding clues could become easier.
Crime analyst and profiler Chelsea Hoffman can be found on The Huffington Post, Chelsea Hoffman: Case to Case and many other outlets. Follow @TheRealChelseaH on Twitter or click here to contact Chelsea directly.