The Samantha Koenig case has appeared to slow in momentum since the discovery of her body beneath the thick ice of Matanuska Lake. While it's been confirmed via autopsy that the body is indeed hers, there are several other details in the case that have yet to make it to the public. It's been revealed by Anchorage Police Department Spokesman Lt. Dave Parker that the FBI's involvement in the case has changed protocol in how, and what, information is released.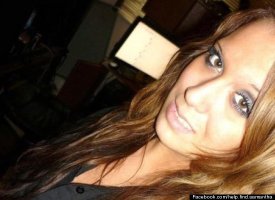 So what reasons are there for the FBI being involved, and why are there so many details not available. Why is this case so twisted and confusing when it was originally "just a disappearance?" The Federal Bureau of Investigation generally applies to national security and domestic terrorism as well as serial killers and the sort.
So, could the FBI have some kind of interest in Israel Keyes? He's been reported as investigators' only suspect in the disappearance of Samantha Koenig, and they've publicly acknowledged that the man they have in custody is the only person responsible for the abduction and murder of the 18-year-old barista.
Could Israel Keyes be a potential serial criminal? Could he be connected to any of the other strange disappearances or unsolved homicides left in his path of the several U.S. states in which he's resided? These are all just questions, but without any information coming out from Anchorage there will probably never be answers.
As of this week there have still been no charges filed in Anchorage against Israel Keyes regarding the abduction and murder of Koenig. Of course it was reported after the confirmation of Samantha's body that charges could take a few weeks. So it's time to be patient, apparently.
It would be interesting to find out just how deep this case is, since so little is being released.
Crime analyst and profiler Chelsea Hoffman can be found on The Huffington Post, Chelsea Hoffman: Case to Case and many other outlets. Follow @TheRealChelseaH on Twitter or click here to contact Chelsea directly.