TABLE OF CONTENTS
MEDICAL MARIJUANA CRACKDOWN SPARKS SAN FRANCISCO PROTEST [FEATURE]


A San Francisco medical marijuana community already unhappy with federal raids on dispensaries was outraged and energized by Monday's raid on Oaksterdam. Hundreds of protestors went to the federal building to let the US Attorney know it.

PROTESTORS CHALLENGE NYC MAYOR ON MASS MARIJUANA ARRESTS [FEATURE]


NYPD arrested more than 50,000 people, mostly young people of color, for marijuana possession last year. Thursday, protestors went to the mayor's house to tell him to put a stop to it.

COLOMBIA BILL WOULD DECRIMINALIZE DRUG PLANT CULTIVATION


Some Colombian congressmen want to decriminalize coca and marijuana production in a bid to drive down prices and encourage farmers to plant other crops.

BIG NAME AUSTRALIANS CALL FOR END TO DRUG WAR


Some prominent Australians are on-board with a new campaign to end drug prohibition, including the current foreign minister, Bob Carr.

RASMUSSEN POLL FINDS 47% SAY LEGALIZE, TAX MARIJUANA


Marijuana legalization continues to gain support in the latest Rasmussen poll.

WASHINGTON, DC SELECTS MEDICAL MARIJUANA GROWERS


Medical marijuana patients in the nation's capital could be buying their medicines in dispensaries by this summer after the District government selected growers Friday.

FEDS RAID OAKSTERDAM UNIVERSITY


The feds hit the iconic Oaksterdam University and associated businesses in a Monday morning raid. No word yet on any arrests. Patients are mobilizing. An already scheduled protest set for Tuesday in San Francisco should be even more energized now.

MEDICAL MARIJUANA UPDATE


Monday's federal raid on Oaksterdam University in Oakland has ignited a firestorm of criticism of heavy-handed federal efforts to clamp down on medical marijuana distribution. Meanwhile, battles continue to be fought from Washington, DC, to local city halls.

BOOK OFFER: "THE MARIJUANA CONVICTION: A HISTORY OF MARIJUANA PROHIBITION IN THE UNITED STATES"


We continue our newest offer for donating members, the drug policy classic reprint: "The Marijuana Conviction: A History of Marijuana Prohibition in the United States." This one is available for donations of just $22 or more.

DC COP KILLS TEEN IN "DRUG ACTIVITY" SHOOTOUT


A 19-year-old Washington, DC, man is dead after running from police investigating "drug activity," then pulling a weapon and firing at them.

THIS WEEK'S CORRUPT COPS STORIES


Hoo-boy! Institutionalized misconduct and corruption in Florida and New Jersey, more jail guards in trouble, a pill-peddling cop, and a former Colorado sheriff goes down for trading meth for sex.

THIS WEEK IN HISTORY


Events and quotes of note from this week's drug policy events of years past.
<hr>

1. MEDICAL MARIJUANA CRACKDOWN SPARKS SAN FRANCISCO PROTEST [FEATURE]

http://stopthedrugwar.org/chronicle/2012/apr/03/medical_marijuana_crackdown_spar

Members of the San Francisco Board of Supervisors and representatives of the city attorney, state legislators, and state officials jointed hundreds of medical marijuana patients and supporters for an energized rally at City Hall Tuesday afternoon before marching to the nearby federal building to demand that US Attorney for Northern California Melinda Haag cease and desist in her attacks on the locally-regulated and -tolerated medical marijuana distribution in the city, the Bay area, and the state of California.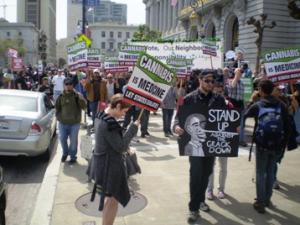 The crowd was large and outraged by Monday morning's federal raid on the movement's iconic Oaksterdam University, associated properties, and the home of Oaksterdam University founder and Proposition 19 funder Richard Lee. But that raid, which drew a heated reaction from activists who gathered in an emergency response to armed DEA, IRS, and US Marshals, went down after Tuesday's rallied had already been scheduled, and was only the latest in a recurring pattern of federal strikes against the movement and the industry going back to last fall.

Since October, when California's four US Attorneys jointly opened their campaign against the dispensaries, five have been forced to close because of federal threats in San Francisco alone, and others are under current threat. Across the state, the number of federally-induced shutdowns is in the dozens, including some of the state's most venerable and most regulated medical marijuana enterprises.

In San Francisco, patients, advocates, dispensary operators, the San Francisco chapter of Americans for Safe Access, and members of the San Francisco Medical Cannabis Task Force are launching a campaign, San Francisco United, to push city officials to take action to protect medical marijuana distribution in the city. It's not that they need a whole lot of pushing, given their recognition of the broad popularity of medical marijuana in the city where the movement was born.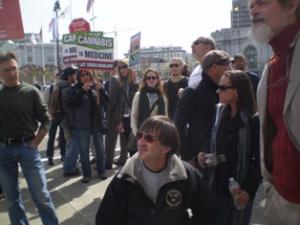 "By opposing federal interference, San Francisco officials are taking a stand for patients and for sensible public health policy," said ASA founder and Executive Director Steph Sherer. "The federal government must not be allowed to push patients into the illicit market without consequence."

Looking out at the crowd gathered around the steps of City Hall waving a sea of "Cannabis Is Medicine, Let States Regulate" signs, Sherer told her audience the movement is having an impact. "Haag and Holder are watching you. You're frightening them," she said to wild cheers.

"You're not alone; you have friends in city hall," Supervisor David Campos said as he stepped before the microphone. "This is a social justice issue; this is about safe access for patients," he said. "The voters have spoken, and we understand the importance of this issue. We need to expedite the permitting process so those closed dispensaries can reopen quickly."

Supervisor Christina Olague assailed Haag's campaign against the dispensaries. "This is absurd," she told the crowd, calling for solidarity. "When one of us is attacked, all of us are attacked," she said.

Cardboard cutouts of Haag's face on sticks allowed crowd members to wear "Haag masks" complete with blank speech balloons, on which protestors wrote "Quit vomiting and grow your own," "I love Romney," and similar witticisms.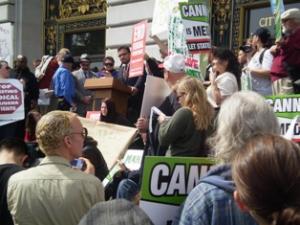 "Melinda Haag didn't know what she was getting into," said Quintin Mecke, spokesman for drug reformer state Assemblyman Tom Ammiano (D-San Francisco). "California is a sanctuary state, and California law is at stake. But this isn't just a San Francisco issue or a California issue, it's a national issue."

Sixteen states and the District of Columbia have medical marijuana laws. In the past year, the DEA and other federal agencies have unleashed offensives against dispensaries in California, Colorado, and Montana, and have attempted to intimidate state officials in other medical marijuana states contemplating state-regulated distribution systems.

Mecke also announced that Ammiano's Assembly Bill 2312, which would set up a statewide system of regulated medical marijuana distribution, will get a first hearing next Tuesday in the Assembly Public Safety Committee.

"I urge the federal government to halt its assault on dispensaries and cease its cruel attacks on patients and caregivers," said a spokesman for state Sen. Mark Leno (D-San Francisco), another friend of drug reform in Sacramento. "Those federal dollars are better spent on programs that actually help people, and I'm concerned about this having a deleterious impact on the state's economy."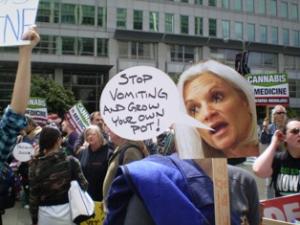 Medical marijuana's contribution to the state economy is substantial, according to state Board of Equalization representative Allen Defazio. "The federal government needs to back off," he said. "The California system works, despite the federal government. Medical marijuana is generating $100 million a year in taxes."

Passing motorists honked frequently in support as protestors made the brief march down Golden Gate Avenue to the federal building, where US Attorney Haag has offices on the 19th floor. Stone-faced, uniformed federal police looked on as the crowd gathered on the building's plaza to chant and shake its fists at her towering aerie.

"This is an insult to San Francisco and California," fumed Dale Gieringer, longtime leader of California NORML. "The Department of Justice doesn't want patients to have safe, law-abiding access to medical marijuana. They want it to be criminal."

As the federal building action wound down, Americans for Safe Access national director Stephanie Sherer, who emceed the day's events, urged the crowd to chant loud enough for Haag to hear their voices on the 19th floor. There is no sign yet that she is hearing those voices, but the clamor is growing, and as long as she continues to go after dispensaries in Northern California, the racket there is just going to get louder and louder.

Drug War Issues Medical Marijuana - Marijuana Industry - Police Raids
Politics & Advocacy Spending Priorities - State & Local Legislatures - DEA - Executive Branch - Prop 19

printer friendly version | e-mail this article | return to table of contents

<hr>

2. PROTESTORS CHALLENGE NYC MAYOR ON MASS MARIJUANA ARRESTS [FEATURE]

http://stopthedrugwar.org/chronicle/2012/mar/29/protestors_challenge_nyc_mayor_m

New York City has the dubious -- and well-earned -- reputation as the world's marijuana arrest capital, with more than 50,000 people being arrested for pot possession there last year alone at an estimated cost of $75 million. It also has a mayor, Michael Bloomberg, who has famously said he smoked marijuana and enjoyed it, yet who presides over a police force that has run roughshod over the state's marijuana decriminalization law in order to make those arrests, almost all of which are of members of the city's black and brown minority communities.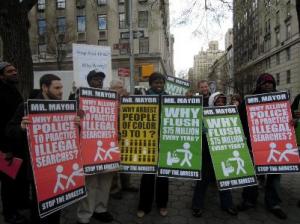 Last Thursday, activists and concerned citizens organized as the New Yorkers for Health & Safety campaign marched to the mayor's home, an apartment building in Manhattan's Upper East Side, to call him on his hypocrisy, chastise the NYPD for its racially-skewed stop-and-frisk policing, and demand that the city quit wasting tens of millions a dollar a year on low-level marijuana arrests even as it proposes cuts to other vital New York City services.

The campaign, consisting of members of the Drug Policy Alliance, VOCAL-NY, the Institute for Juvenile Justice Reform and Alternatives, the Marijuana Arrest Research Project, and Women on the Rise Telling Her Story (WORTH), among others, brought out dozens of people for a march to the mayor's residence, followed by a brief rally. Protestors, some wearing Mayor Bloomberg masks, held signs and chanted as they rallied across the street from the apartment building.

"Bloomberg is doing more than wasting $75 million a year on marijuana arrests, he is wasting the future our youth," said Chino Hardin, lead know-your-rights trainer for the Institute for Juvenile Justice Reform and Alternatives. "We don't want kids using drugs, so why not put money into real programs that will help them make better choices, not give forever lasting criminal records."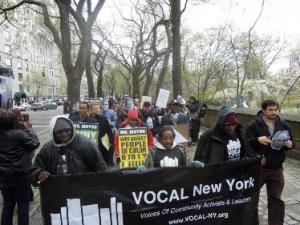 Under New York state law, the possession of small amounts of marijuana is decriminalized, punishable by a ticket and fine. But NYPD practice, designed to get around that law and generate arrests, is to stop and frisk citizens going about their business, almost always young people of color, order them to empty their pockets (which they are not required by law to do), then arrest them for possession of marijuana in public when a baggie containing weed emerges. That is not an infraction, but a misdemeanor, and the victims are then arrested and jailed, typically for 24 hours or more, before being arraigned and released.

Last year, Police Commissioner Raymond Kelly ordered an end to that practice, but that has yet to be reflected in declining marijuana possession arrest numbers. And those numbers are huge: In addition to the more than 50,000 arrested last year, another 350,000 have been arrested since Bloomberg took office in 2002, at an estimated cost to the city of $600 million.

Even though whites use marijuana at higher rates than any other ethnic or racial group, nearly 85% of those arrested for pot possession are black and Latino, and most are under 30. Being arrested for pot means more than a day or so in jail; it also creates a permanent criminal record that can easily be accessed by employers, landlords, schools, credit agencies, licensing boards and banks, damaging the life prospects of those saddled with a rap sheet.

"For a mayor who celebrates diversity as a key staple of the city, he sure has a horrible way of demonstrating his appreciation for certain communities in our City," said Kassandra Frederique, policy coordinator at the Drug Policy Alliance. "Black and Latino New Yorkers cannot walk down the street without fear of being stopped, frisked, illegally searched, and then falsely charged and arrested for something that was decriminalized over 30 years ago. This is costing us millions of dollars as taxpayers. It's an insult, and must end now."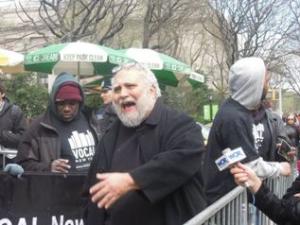 Mayor Bloomberg last year launched a new $130 million Young Men's Initiative, "the nation's boldest and most comprehensive effort to tackle the broad disparities slowing the advancement of black and Latino young men," but continues to preside over a marijuana arrest policy seemingly designed to increase those disparities. That makes the mayor a hypocrite, the protestors charged.

"Mayor Bloomberg is talking out of both sides of his mouth when it comes to helping young Black and Latino men like me," said Alfredo Carrasquillo, a community organizer for VOCAL-NY who has been targeted under stop-and-frisk practices, illegally searched and falsely arrested for marijuana possession. "The money for his Young Men's Initiative goes to waste along with the taxpayer dollars he's wasting on pursuing his marijuana arrests crusade in my community."

"New York City is spending $75 million dollars a year to arrest and prosecutor mostly young people of color simply for possessing marijuana -- which is not a crime in New York State." said Harry Levine, Queens College Professor and founder of the Marijuana Arrest Research Project. "It is long past time for this outrage to stop."


It isn't just activists who have taken notice. Lawmakers in Albany have crafted bipartisan legislation, Assembly Bill 7620, introduced by Assemblyman Hakeem Jeffries (D, WFP-Brooklyn), and companion measure Senate Bill 5187, introduced by Sen. Mark Grisanti (R-Buffalo), that would standardize marijuana possession penalties statewide, enforcing the original legislative intent of the 1977 decriminalization law. Dozens of New York City council members have signed onto a resolution supporting those bills and calling to end to the mass marijuana arrests.

"The explosion of low level marijuana arrests in New York City is a tremendous waste of precious law enforcement resources and needlessly scars thousands of young lives," said Jeffries. "Our legislation is an additional step toward a more equitable criminal justice system that treats everyone the same, regardless of race or socioeconomic status."

Activists in the city aren't waiting for Albany to ride to the rescue. They are planning more street actions, including one next month, said the Drug Policy Alliance's Frederique, and they're looking for some white guys.

"We will be having an action in April, but haven't yet decided on the date and location, or the exact nature of the action," she said. "We're trying to get white men under 30 to show up, since those are the people who actually smoke marijuana, but don't get arrested. And we are cordially inviting New York City's most famous pot smoker, Mayor Bloomberg, to attend."

An organizing meeting for the April action will take place next Wednesday, April 4, at 113 West 13th Street in Manhattan. Contact the organizations linked to above for more information.

Drug War Issues Marijuana -- Personal Use - Race - Profiling - Arrests - Collateral Sanctions
Politics & Advocacy Spending Priorities - Decriminalization - State & Local Legislatures - State & Local Executive Branches

printer friendly version | e-mail this article | return to table of contents

<hr>

3. COLOMBIA BILL WOULD DECRIMINALIZE DRUG PLANT CULTIVATION

http://stopthedrugwar.org/chronicle/2012/mar/31/colombia_bill_would_decriminaliz

A bill before the Colombian congress would decriminalize the cultivation of coca and marijuana in a bid to drive down raw drug prices and encourage peasant farmers to grow other crops. The bill is expected to be debated in the congress in coming days.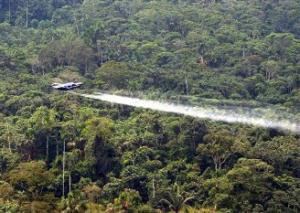 Colombia and Peru are the world's largest coca (and cocaine) producers, with Bolivia in third place. In both Peru and Bolivia, national laws allow for some legal coca cultivation, although illicit cultivation also occurs. There is no legal coca cultivation in Colombia, where the government and the United States have spent billions of dollars trying to eradicate coca crops.

Introduced by Liberal Party Congressman Hugo Velasquez and cosponsored by seven other solons, the bill would eliminate the threat of prison for illicit crop production.

"Let's see how well the laws of the market work," said Velasquez, who represented the coca-growing province of Meta. "If there's excessive production due to the lack of criminal penalties, surely the market will depress the price. We have to tell the United States and other consumers that Colombia has already paid enough, mostly in blood", he added in remarks reported by the BBC. "It hasn't worked. It's time to change the strategy."

But the government of President Juan Manuel Santos, who in recent months has frequently called for debate on alternatives to drug prohibition, has signaled that it opposes the bill. Justice Minister Juan Carlos Esguerra said such a bill would violate international drug treaties.

"We have to be particularly prudent and careful," he said.

The bill is unlikely to pass, but should help focus the attention of hemispheric leaders heading to Colombia in April for the OAS Summit of the Americas. Drug policy reform has been a hot topic in the region this year, and the bill will help keep it in the news.

Drug War Issues Cocaine - Coca - Andean Drug War
Politics & Advocacy Decriminalization - Politics Outside US

printer friendly version | e-mail this article | return to table of contents

<hr>

4. BIG NAME AUSTRALIANS CALL FOR END TO DRUG WAR

http://stopthedrugwar.org/chronicle/2012/apr/02/big_name_australians_call_end_dr

Australia's sitting foreign minister, Bob Carr, and a former head of the federal police, Mick Palmer, are among a group of prominent Australians behind a new campaign to end the war on drugs Down Under.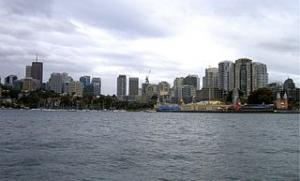 The campaign was launched Tuesday with a report from Australia 21, which straightforwardly declares: "The war on drugs has failed... The prohibition of illicit drugs is killing and criminalizing our children and we are letting it happen."

The campaign is being headed by former New South Wales director of public prosecutions Nicholas Cowdery. Other big names behind the campaign include former West Australia premier Geoff Gallop, former Defense Department head Paul Barratt, former Liberal health ministers Michael Wooldridge and Peter Baume, and drug addiction expert Dr. Alex Wodak.

Carr, who joined the campaign before he was named foreign minister, said that while he would support government drug policy while part of the government, he still supported drug law reform. In his contribution to the report, Carr focused on marijuana law enforcement.

"An issue that worried me while I was in New South Wales politics was the police hitting railway stations with sniffer dogs," then-Senator Carr wrote. "It was marijuana that was the focus." But pot-smoking was a victimless crime, Carr wrote, and he would have preferred that police focus on "things like mak[ing] public transport safe and clean up [the high crime area] Cabramatta."

The report, mainly authored by social scientists working with Australia 21, calls for a fundamental rethinking of approaches to drug use and "an end to the tough-on-drugs approach."

"The key message is that we have 40 years of experience of a law-and-order approach to drugs and it has failed," said Dr. Wooldridge, who had tried to get a heroin maintenance program going in the Australian Capital Territory, but was blocked by then-prime minister and drug war hardliner John Howard.

Drug prohibition creates health and social problems, as well as a"proliferation of crime... and an increase in the corruption of law enforcement," wrote Cowdery. Instead, he argued, drugs should be legalized and regulated.

"A first step towards such a regime could be decriminalization, similar to the approach adopted 10 years ago in Portugal, or an adaptation of that approach," Cowdery wrote. "The key as I see it, is to try to reduce substantially the profit potentially able to be made by criminal activity in the drug trade and the only way to do that, as I see it, ultimately is to legalize, regulate, control and tax all drugs."

Politicians who know better are afraid to talk about drug reform, Cowdery noted. "That's why I think we need to have the discussion in the community and why we need as a consequence of the discussion to demonstrate to the politicians that there is a significant proportion of people that want something better."

Drug War Issues Marijuana -- Personal Use
Politics & Advocacy Prohibition - Legalization - Decriminalization - Politics Outside US

printer friendly version | e-mail this article | return to table of contents

<hr>

5. RASMUSSEN POLL FINDS 47% SAY LEGALIZE, TAX MARIJUANA

http://stopthedrugwar.org/chronicle/2012/mar/30/rasmussen_poll_finds_47_say_lega

Support for legalizing and taxing marijuana out-muscled opposition to it in the latest Rasmussen poll to ask respondents about the issue. Support was at 47%, while opposition was at 42%, with 10% undecided in the poll released last Thursday.


Respondents were asked the following question: "To help solve America's fiscal problems, should the country legalize and tax marijuana?"

Rasmussen conducted a telephone survey of 1,000 adults nationwide this week. The poll has a margin of error of +/- 3%.

Support is up four points since Rasmussen last asked that question in July 2010. That's in line with most recent national polls, which show a continuing upward trend for legalization, which is now hovering on the cusp of majority support. Angus Reid polled support for legalization at 55% in August, while Gallup had at it 50% in October, continuing long-term upward trends in support. A November CBS News poll had support at only 40%, a decline from its previous number, but it is the downside outlier.

Colorado and Washington will vote on marijuana legalization initiatives in November, but the Rasmussen poll doesn't provide cross-tabs and geographic breakdowns to anyone except paying subscribers, so regional data is unavailable. Most other polls show higher levels of support for marijuana legalization in the West than in the country as a whole.

Drug War Issues Marijuana Industry - Marijuana -- Personal Use
Politics & Advocacy Public Opinion - Marijuana Legalization Supporters - Ballot Measures

printer friendly version | e-mail this article | return to table of contents

<hr>

6. WASHINGTON, DC SELECTS MEDICAL MARIJUANA GROWERS

http://stopthedrugwar.org/chronicle/2012/mar/30/washington_dc_selects_medical_ma

Medical marijuana patients in the nation's capital are one step closer to being able to get access to their medicine after the Washington, DC, Health Department announced last Friday it had selected the winning bidders for six grow operations designed to supply the city's proposed dispensaries, which the city hopes to approve this summer.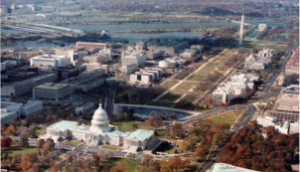 The move comes nearly 14 years after DC voters approved medical marijuana in a 1998 initiative vote. Congress blocked the city from implementing the will of the voters until 2009, and an extremely cautious DC city government has taken the past two years to arrive at a medical marijuana supply system it can live with.

Under the DC system, up to 10 medical marijuana grows, or cultivation centers, which can each grow up to 95 plants, could be permitted, although only six were selected Friday. They will provide medical marijuana to up to eight dispensaries. Under the DC system, patients cannot grow their own medicine and even face criminal charges if they possess marijuana that didn't come from a dispensary.

The cultivation centers still must apply for and obtain business licenses and building permits, but can start growing once they've cleared those bureaucratic hurdles. Given that it takes at least three months to produce a crop, the city will likely see its first harvest by July. Dispensaries are set to be selected in June.

How the Obama administration will react to a government-sanctioned medical marijuana production system in the nation's capitol remains to be seen. The Obama Justice Department has in the past year taken an increasingly hard line against large-scale medical marijuana production and sales in other states.

Medical marijuana supporters reacted with a mixture of applause for local officials and misgivings about what could lie ahead from the federal government.

"This is a major step for patients that could benefit from this program toward finally finding relief. Congress and the DC government have been delaying implementation since 1998, and it is good to see that patients will soon have access to their medicine," said Dan Riffle, legislative analyst for the Marijuana Policy Project. "The medical marijuana program established in the District is a model of safety and effectiveness. Mayor Vincent Gray should be congratulated for listening to his constituents and serving the seriously ill patients of the District."

"The mayor and council should be commended for moving forward with DC's medical marijuana program, even though the Obama administration has declared open season on medical patients and providers," said Bill Piper, director of national affairs for the Drug Policy Alliance. "Medical marijuana will soon be growing just blocks from the White House and Congress -- opponents of a compassionate marijuana policy need to realize that they're on the losing side of history."

But advocates worry that if the Obama administration moves against the city's cultivation centers and dispensaries, patients will be left in the lurch. Some are calling on the city to allow patients to grow their own.

"Given the Obama administration's ongoing war on medical marijuana dispensaries, it is irresponsible of the DC Council not to allow patients to grown their own -- and it's outright cruel to subject them to jail time for obtaining their medicine from whatever source they can," said Piper. "The DC Council should pass emergency legislation providing for a backup plan in case the federal government shuts down local dispensaries."

Still, medical marijuana is about to become a reality in the shadow of Congress and the White House.

Drug War Issues Medical Marijuana - Marijuana Industry
Politics & Advocacy State & Local Legislatures - State & Local Executive Branches - Executive Branch

printer friendly version | e-mail this article | return to table of contents

<hr>

7. FEDS RAID OAKSTERDAM UNIVERSITY

http://stopthedrugwar.org/chronicle/2012/apr/02/feds_raid_oaksterdam_university

Federal agents raided Oaksterdam University and associated businesses in downtown Oakland Monday morning shortly before 8:00am local time. The entire building was surrounded by yellow crime scene tape, and an hour later, agents were spotted carrying trash bags filled with unknown materials to a waiting van.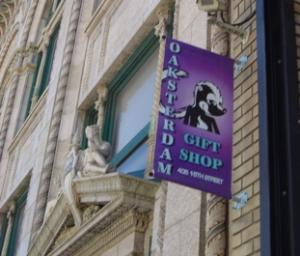 Also hit in the early morning raids were the nearby Oaksterdam Museum, the Oaksterdam gift shop, and the Oakland Cannabis Buyers Club. None of those businesses actually distribute medical marijuana.

The Bay Citizen reported that Oaksterdam founder Richard Lee had been detained at his home and that four university plant tenders had been arrested. The Bay Citizen also reported that the former location of Lee's Blue Sky dispensary had been raided.

Oaksterdam University is the beating heart of the Oakland cannabis revival, which has helped revitalize the city's downtown core. Founded in 2007, it was the first institution in the country devoted to providing instruction in medical marijuana cultivation.

Owned and operated by Richard Lee, who put his personal fortune into getting 2010's Proposition 19 to legalize marijuana on the ballot, the university has trained thousands of people in how to grow their own medicine and other aspects of medical marijuana business. It has also served as an organizing center for the Bay area medical marijuana movement.

Medical marijuana defense groups, such as Americans for Safe Access, were mobilizing their members Monday morning and calling for supporters to head to the scene. They did so in large and angry numbers, shouting obscenities and imprecations at the federal agents. Oakland police were called in for crowd control after protestors spilled onto Broadway. Two people were arrested during the protest.

Federal officials were tight-lipped, with IRS spokeswoman Arlette Lee saying little more than that the raids were part of "an ongoing investigation."

Federal officials have been cracking down on California dispensaries for the past year, breaking with an earlier Obama administration stance that it would not bother operations that were in compliance with state law.

While in some cases, the federal crackdown has been assisted, or even instigated by, local officials, that is not the case in cannabis-friendly Oakland. The city has worked closely with medical marijuana providers and derives substantial tax revenues from them. It recently announced plans to double the number of dispensaries in the city from four to eight.

A previously scheduled press conference and protest march in San Francisco set for Tuesday should be even more energized after Monday's raids directed at what many see as the heart of the California medical marijuana scene.

Stay tuned.

Drug War Issues Medical Marijuana - Marijuana Industry - Budgets/Taxes/Economics - Police Raids
Politics & Advocacy DEA - Executive Branch - Prop 19

printer friendly version | e-mail this article | return to table of contents

<hr>

8. MEDICAL MARIJUANA UPDATE

http://stopthedrugwar.org/chronicle/2012/apr/04/medical_marijuana_update

Monday's federal raid on Oaksterdam University in Oakland has ignited a firestorm of criticism of heavy-handed federal efforts to clamp down on medical marijuana distribution. Meanwhile, battles continue to be fought from Washington, DC, to local city halls.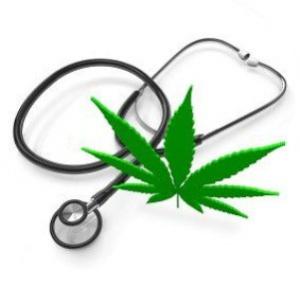 National

On Monday, lawmakers from five states urged the Obama administration to back off from its policy of interference in state medical marijuana programs. The lawmakers are Assemblyman Tom Ammiano (D-CA), Sen. Jeanne Kohl-Welles (D-WA), Rep. Antonio Maestas (D-NM), Sen. Cisco McSorley (D-NM), Assemblyman Chris Norby (R-CA), Rep. Deborah Sanderson (R-ME) and Sen. Pat Steadman (D-CO). They called on President Obama to live up to his campaign promise to leave the regulation of medical marijuana to the states, adding raids would only "force patients underground" into the illegal drug market. "Please respect our state laws," the lawmakers wrote. "And don't use our employees as pawns in your zealous and misguided war on medical marijuana."

On Tuesday, former New Mexico Gov. Gary Johnson criticized the Oaksterdam raids, saying the Obama administration needs to "find better things to do with our tax dollars than raiding Richard Lee's home in selective enforcement of a bad law." Johnson, who governed as a Republican, is seeking the Libertarian Party presidential nomination this year.

On Wednesday, six national drug policy groups called on the Obama administration to end its assault on medical marijuana providers. They were the Drug Policy Alliance, Law Enforcement Against Prohibition, the Marijuana Policy Project, the National Cannabis Industry Association, the National Organization for the Reform of Marijuana Laws, and Students for Sensible Drug Policy. "You have turned your back as career law enforcement officials have run roughshod over some of the most professional and well-regulated medical marijuana providers," the groups said in a letter to President Obama, Attorney General Eric Holder, and drug czar Gil Kerlikowske. "We simply cannot understand why you have reneged on your administration's earlier policy of respecting state medical marijuana laws… "We hope that you will immediately reconsider your drug control strategy and will work with, not against, states and organizations that are attempting to shift control of marijuana cultivation and sales, at least as it applies to medical marijuana, to a controlled and regulated market."

California

Last Monday, three San Francisco supervisors expressed concerns about the city Health Department's stance on medical marijuana. Supervisors David Campos, Scott Wiener, and Christina Olague signed on to a letter to the department questioning "some recent media statements" from the department, especially regarding its decision -- since rescinded -- to ban edible medical marijuana products.

Last Thursday, collective members in Murrieta said they were being targeted by police. The conservative Riverside County town is in an ongoing fight with the Green House Cannabis Collective, and collective members told Fox LA that police were pulling them over on pretexts to search their vehicles. One patient and volunteer showed Fox LA a GPS tracking device he found attached to his vehicle after being pulled over by police. The property owner of the collective said he was being fined $109,000, but that city officials offered to drop the fine if he would evict the collective. City officials had no comment, but one told the station off-camera that they don't want marijuana businesses in their city. Period.

Also last Thursday, an Arcata woman sued the city and the police over a raid at her home. Barbara Sage, 64, alleges that officers had an unlawful search warrant and used excessive force in investigating marijuana cultivation at the residence she shared with her husband. She argues that police didn't have sufficient probable cause for the search because they failed to present any evidence that the Sages' suspected marijuana cultivation fell outside the bounds of state and local medical marijuana laws and regulations. The Sages had grown medical marijuana in compliance with state law and local regulations, but were not growing any when police arrived. Aside from the probable cause issue, Sage argues that police violated the "knock-notice" rule, which requires them to announce their presence and that they are serving a warrant when entering someone's home, and that Hoffman failed to include a statement of expertise and qualifications to support the warrant. She also claims officers used unnecessary force when they came into her home with guns drawn, allegedly pulled her sick husband from bed -- tearing oxygen tubes from his nose -- and put him on the ground in handcuffs. "This rough treatment affected his mood drastically, and he went into a state of depression after the search that hastened his death," the suit claims.

Last Friday, an appeals court ruled that a dispensary does not owe the city of Dana Point $2.4 million. The city had shut down the Beach Cities Collective in January 2011, alleging violations of building codes and state law, and the two sides have been embroiled in lawsuits ever since. The city won the $2.4 million summary judgment from an Orange County Superior Court judge, but the 4th District Court of Appeals threw out the judgment, finding that it was improper because the facts in the case are still in dispute. The city has spent $400,000 trying similar tactics against two other dispensaries. Once there were six dispensaries in Dana Point; now, there are none.

Also last Friday, Vallejo police raided the same dispensary for the second time in a month. Police hit the Better Health Group and arrested owner Jorge Espinoza, 25, and three workers on suspicion of selling marijuana. That makes the fourth dispensary raid in the city since February 21. Better Health was raided the first time on February 29. The city has passed a measure to tax dispensaries, but its police continue to raid them anyway.

Also last Friday, medical marijuana regulation initiatives were announced in five cities in the San Diego area. The cities are Encinitas, Del Mar, Solana Beach, Lemon Grove and La Mesa. The proposed ballot measures largely mirror one planned for the city of San Diego. All are being coordinated by Citizens for Patient Rights in connection with the Patient Care Association, a trade organization of and for nonprofit dispensaries. None of the five cities currently allow medical marijuana dispensaries. A judge last year ordered the lone collective in Del Mar closed. A separate group of medical marijuana supporters has launched a citizen-initiated petition to reverse a dispensary ban in Imperial Beach.

On Saturday, San Francisco's HopeNet Cooperative stayed open in defiance of federal threats. US Attorney Melinda Haag had warned the dispensary's landlords it had to close by last Friday or the property could be seized and the owners imprisoned. Similar letters from Haag have led five other San Francisco dispensaries to shut down since October 7. The letters warn of 40-year prison terms and asset forfeitures if the "marijuana distribution" is not stopped.

On Monday, DEA and other federal agents raided Oaksterdam University, associated businesses, and the home of Oaksterdam founder Richard Lee. Lee was briefly detained, but later released without charges. DEA and IRS agents accompanied by US marshals seized seedlings, computers, and records, effectively shutting down the school, although it has vowed to reopen. Oakland police had to provide crowd control for the feds as angry emergency response protestors spilled onto Broadway.

On Tuesday, hundreds of medical marijuana supporters rallied in San Francisco. Although the rally had been planned in advance of Monday's Oaksterdam raids, the federal assault on the movement icon energized and outraged attendees, who marched from city hall to the federal building to tell US Attorney Melinda Haag to knock it off. The rally drew support from city supervisors, state legislators, and state officials.

Also on Tuesday, a Los Angeles judge denied a business license for a medical marijuana testing lab. Golden State Collective Cannabis Laboratories had sought the license, but was denied by city officials. A Los Angeles Superior Court judge upheld the city's decision.

On Wednesday, Los Angeles NORML director Bruce Margolin announced he is running for Congress. He is challenging veteran Democratic Congressman Henry Waxman in the newly created 33rd District. He emphasized ending the failed war on drugs in his announcement.

Also on Wednesday, a Butte County judge denied a motion to suppress the evidence in a medical marijuana case that is fueling outrage over the seizure of children from their parents. Daisy Jean Bram and Jayme Jeff Walsh are charged with marijuana cultivation and sales as well as child abuse charges -- apparently for nothing more than having children in a home where marijuana was being grown. Earlier, a judge had thrown out the child abuse charges, saying there wasn't sufficient evidence for them, but Butte County prosecutors refilled them. The children have since been returned to Bram's care.

Arizona

On Tuesday, Gov. Jan Brewer (R) signed a bill barring medical marijuana on college campuses. The law prohibits the possession or use of medical marijuana at public universities, community colleges, and child-care facilities. The bill was the brainchild of Rep. Amanda Reeve (R-Phoenix) and was supported by prosecutors. Medical marijuana advocates foresee a legal challenge on state constitutional grounds.

Colorado

On Tuesday, the state announced it is cutting its medical marijuana regulatory staff because the state isn't collecting enough revenues from licensing fees to pay for them. The Department of Revenue said it would lay off 20 of 37 staffers at the Medical Marijuana Enforcement Division. The department blamed the shortfall on a state moratorium on medical marijuana licenses, which is set to end this summer.

Maine

Last Wednesday, Portland saw its first dispensary open for business. The dispensary will eventually serve about 100 patients. It is the second Wellness Connection of Maine dispensary to open in the state.

Michigan

Last week, the House Judiciary Committee approved four medical marijuana bills that compromise patients' rights. The Marijuana Policy Project says it will absolutely oppose one and will oppose two more if not amended. Click the link above for details on the bills.

Montana

On Tuesday, four medical marijuana providers suing the federal government were arrested on federal drug charges. The attorney representing the four in their civil lawsuit over last year's raids on medical marijuana businesses across the state said they were indicted on Tuesday and last Thursday. The lawsuit challenging the constitutionality of the searches of more than 26 homes, businesses and warehouses is before the 9th US Circuit Court of Appeals. Their claim was rejected by a district judge in January.

Ohio

Last Wednesday, the Ohio Medical Cannabis Amendment campaign held a press conference to kick start its signature-gathering effort. They have until July 4 to turn in 385,000 valid voter signatures in order to make the November ballot.

Washington, DC

Last Friday, DC officials selected six growers for the city's medical marijuana program. Later this summer, the city will select up to eight dispensary operators. By then, the chosen growers should have a crop to provide to the dispensaries, and the law approved by voters in 1998, but blocked by Congress until 2009 will finally be in effect.

Also on Friday, the weGrow medical marijuana superstore opened on Rhode Island Avenue NE. The supplier of lights, hydroponic equipment and other growers' goods advertises itself as "the one-stop-shop for the products and services one would need to grow plants indoors -- from tomatoes to medical marijuana."

Drug War Issues Medical Marijuana - Marijuana Industry - Families - Budgets/Taxes/Economics - Police Raids
Politics & Advocacy State Courts - State & Local Legislatures - State & Local Executive Branches - ONDCP - DEA - Executive Branch - Ballot Measures - Electoral Politics

printer friendly version | e-mail this article | return to table of contents

<hr>

9. BOOK OFFER: "THE MARIJUANA CONVICTION: A HISTORY OF MARIJUANA PROHIBITION IN THE UNITED STATES"

http://stopthedrugwar.org/chronicle/2012/apr/04/book_offer_marijuana_conviction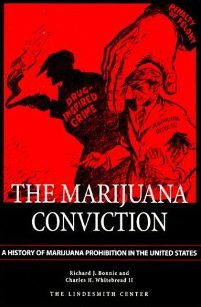 We continue our newest offer for donating members, the reprinted drug policy classic The Marijuana Conviction: A History of Marijuana Prohibition in the United States. Originally published in 1974, this amazing work by professors Richard Bonnie and Charles Whitebread was the first comprehensive history of marijuana use and its prohibition in the United States. Bonnie and Whitebread's historical overview examines the origins and history of marijuana prohibition as well as the laws' unintended consequences.

Thanks to a generous donation from our friends at the Drug Policy Alliance, we are able to offer this 368-page volume, which retails at $32.49, for $22 including shipping. (Add $2 for Canada or Mexico or $8 for overseas.) Donate $22 or more to StoptheDrugWar.org and you will be eligible to receive a complimentary of The Marijuana Conviction. Click here to make a donation online by credit card or PayPal. You can also donate by mail -- info below.

As a reader of Drug War Chronicle you know that it is a challenging time in drug policy reform. Medical marijuana is under attack; draconian sentencing bills are getting heard in Congress; drug testing bills are spreading from state to state. To help us fight back as hard and as well as we can, I hope you'll consider donating more than $22 if you can afford it, or to supplement your $22 with a continuing monthly donation. If gift items like The Marijuana Conviction are not important to you, I hope you'll consider sending a donation that's entirely for our work. (We are grateful for donations of any size -- don't feel bad if $22 is what you have to spare and you want the book!)

Donations to StoptheDrugWar.org can be made online at http://stopthedrugwar.org/donate, or they can be mailed to: DRCNet Foundation (tax-deductible), P.O. Box 18402, Washington, DC 20036; or Drug Reform Coordination Network (non-deductible for lobbying), same address. (Contact us for information if you wish to make a donation of stock.) Be sure to indicate if you are requesting The Marijuana Conviction or another of our current gift items.

Thank you for standing with us to stop the drug war's cruelties and meet the opportunity this time offers to make a brighter future. And don't get discouraged by the challenges our movement and the cause are currently facing: Time, and the truth, are on our side!

Sincerely,


David Borden, Executive Director
StoptheDrugWar.org
Washington, DC
http://stopthedrugwar.org

printer friendly version | e-mail this article | return to table of contents

<hr>

10. DC COP KILLS TEEN IN "DRUG ACTIVITY" SHOOTOUT

http://stopthedrugwar.org/chronicle/2012/mar/29/dc_cop_kills_teen_drug_activity

A Washington, DC, Metro police officer shot and killed a Southeast DC man after an exchange of gunfire as he investigated "drug activity" on a Marshall Heights street. Kevin Bolden, 19, becomes the 19th person to die in US domestic drug law enforcement operations this year.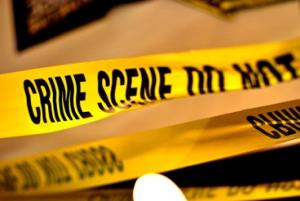 According to the Washington Post, citing a police spokesman, the unnamed police officer was one of several officers responding to a complaint about drug activity last Wednesday afternoon. He approached a group of people standing in the area, and Bolden broke and ran as police tried to speak with him. Officers chased Bolden a short distance through a neighborhood of townhouses and apartment buildings.

At some point, police said, the fleeing Bolden drew his weapon and pointed it at officers. Shots were exchanged, and Bolden fell mortally wounded.

He was pronounced dead shortly thereafter. A gun was found on the ground near his body, police said.

It's not clear whether the police were in uniform or plain clothes.

The officers involved have been placed on administrative leave while the incident is investigated.

Drug War Issues 2012 Drug War Killings
Consequences of Prohibition Police/Suspect Altercations

printer friendly version | e-mail this article | return to table of contents

<hr>

11. THIS WEEK'S CORRUPT COPS STORIES

http://stopthedrugwar.org/chronicle/2012/apr/04/weeks_corrupt_cops_stories

Hoo-boy! Institutionalized misconduct and corruption in Florida and New Jersey, more jail guards in trouble, a pill-peddling cop, and a former Colorado sheriff goes down for trading meth for sex. Let's get to it: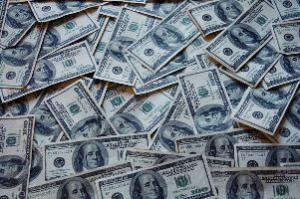 In Clearwater, Florida, defense attorneys have called for a US Justice Department investigation of the Pinellas County Sheriff's Office Narcotics Unit, which is embroiled in an ever widening scandal over its practices. The attorneys say the unit routinely violated the civil rights of people it investigated and engaged in unlawful searches and seizures. The scandal began when a videotape emerged of narcotics detectives hopping over a wall to investigate a suspected marijuana grow without a warrant and then trying to destroy the evidence by taping over it. Defense attorneys also accuse unit members of covering up drug trafficking by the daughter of one of its members, physically abusing a man, stealing public funds, and committing perjury when questioned about their potentially illegal activities. New Sheriff Bob Gualtieri has opened at least six internal investigations into the dope squad.

In Camden, New Jersey, the city has paid out at least $340,000 in damages to nearly a dozen low-level accused drug dealers and users whose convictions were overturned because of potentially tainted evidence gathered by corrupt city police. And that's just so far. Another 75 lawsuits alleging abuses have been filed in state Superior Court and nearly as many in federal court. They claim they were victimized by dirty cops who planted evidence and falsely arrested and charged them. Four former Camden police officers have been convicted of planting evidence, stealing cash and drugs, conducting illegal searches, and fabricating reports that led to a series of arrests and convictions between 2007 and 2009. Each faces about 10 years in jail. In addition to the pay-outs, the Camden County Prosecutor's Office has had to dismiss some 200 cases.

In Jacksonville, Florida, a Jacksonville's Sheriff's Office jail guard was arrested last Wednesday after selling oxycodone tablets to an undercover officer. James Mock III, 28, was on duty and in uniform when he sold 80 30-milligram pills in return for $1,600. Now he's facing first- and third-degree felony charges, including selling a controlled substance within 100 yards of a convenience store and possession of a controlled substance without prescription. He was a probationary employee and has been fired.

In Gloucester, New Jersey, a Gloucester Township police officer was arrested Wednesday on drug charges after an internal investigation. The as yet unnamed officer was on duty when arrested and is charged with possession of a controlled dangerous substance, possession of an imitation controlled dangerous substance, possession of a weapon during a controlled dangerous substance offense, and possession with intent to distribute a controlled dangerous substance.

In New York City, a former city jail guard pleaded guilty last Thursday to having sex with an inmate and smuggling drugs and other contraband into the Rikers Island jail. Clara Espada, 41, pleaded guilty to third-degree receiving a bribe, a Class D felony, and forcible touching, a misdemeanor. She went down after the inmate she had sex with told investigators he helped broker deals for Ecstasy, alcohol, and cigarettes that netted Espada $300 a month. Espada is awaiting sentencing and facing six months in jail under a plea deal.

In Centennial, Colorado, a former Colorado Sheriff of the Year pleaded guilty Tuesday to charges he traded methamphetamine for sex with young male tweakers. Former Arapahoe County Sheriff Patrick Sullivan, 69, served as sheriff from 1984 to 20002 before resigning to become director of security at a metropolitan Denver school district. He resigned that position in 2008. He was arrested in a sting operation last year after a man arrested on meth charges mentioned a connection and held in custody in a jail named after himself. He copped a plea to felony meth possession and misdemeanor solicitation of a prostitute, while prosecutors dropped charges of meth distribution and attempting to influence a public servant. Sullivan will do 30 days in jail in addition to eight days he served when arrested.

Drug War Issues Civil Rights - Search and Seizure - Police Corruption

printer friendly version | e-mail this article | return to table of contents

<hr>

12. THIS WEEK IN HISTORY

http://stopthedrugwar.org/chronicle/2012/apr/04/week_history

April 8, 1989: Miguel Angel Felix Gallardo is arrested in Mexico. Guillermo Gonzalez Calderoni leads a team of Federal agents who arrest the drug lord in a residential suburb of Guadalajara. Gallardo is imprisoned on charges relating to the kidnapping and murder of Enrique Camarena. His nephews, the Arellano-Felix brothers, inherit part of his drug-trafficking empire.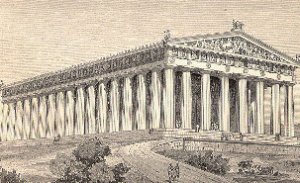 April 6, 1995: ABC News airs a special entitled "America's War on Drugs: Searching for Solutions" in which legalization is presented as an alternative to the failing war on drugs.

April 11, 1997: Graham Boyd, an ACLU attorney representing a group of plaintiffs including eleven prominent cancer and AIDS physicians in San Francisco, presents to a federal judge the following statement: "The federal government has issued broad threats against physicians who might recommend marijuana to some of their seriously ill patients. These threats have gagged physicians and have impeded the responsible practice of medicine. We assert that doctors have the right to discuss medical marijuana with patients, and we are seeking clear guidelines for physicians who wish to do so."

April 6, 1998: Dr. Dennis Rosenbaum's six year study of 1,798 students, "Assessing the Effects of School-based Drug Education: A Six Year Multilevel Analysis of Project DARE," finds that "DARE had no long-term effects on a wide range of drug use measures," that DARE does not "prevent drug use at the stage in adolescent development when drugs become available and widely used, namely during the high school years," and that "DARE may actually be counterproductive."

April 5, 2000: The Journal of the American Medical Association publishes "Trends in Medical Use and Abuse of Opioid Analgesics." The researchers conclude: "Conventional wisdom suggests that the abuse potential of opioid analgesics is such that increases in medical use of these drugs will lead inevitably to increases in their abuse. The data from this study with respect to the opioids in the class of morphine provide no support for this hypothesis. The present trend of increasing medical use of opioid analgesics to treat pain does not appear to be contributing to increases in the health consequences of opioid analgesic abuse."

April 6, 2000: The First National Clinical Conference on Cannabis Therapeutics convenes at the University of Iowa.

April 9, 2002: NORML launches a $500,000 campaign featuring bus shelter signs and telephone booth posters carrying a quote from New York City Mayor Michael Bloomberg, who when asked whether he had ever tried marijuana said, "You bet I did. And I enjoyed it." NORML used Bloomberg as the centerpiece of its campaign to urge the city to stop arresting and jailing people for smoking marijuana. "Millions of people smoke marijuana today. They come from all walks of life, and that includes your own mayor," said NORML Executive Director Keith Stroup.

April 10, 2003: In the wake of the federal conviction of medical marijuana grower Ed Rosenthal, US Rep. Sam Farr (D-CA) and 27 other members of Congress introduce H.R. 1717 (the "Truth in Trials Act").

printer friendly version | e-mail this article | return to table of contents

<hr>

StoptheDrugWar.org needs your support! Donations can be made online, by credit card or PayPal, and soon eCheck, at http://stopthedrugwar.org/donate or sent by mail to P.O. Box 18402, Washington, DC 20036-8402. Donations to Drug Reform Coordination Network are not tax-deductible. Deductible contributions supporting our educational work can also be made online, or checks can be written to DRCNet Foundation, a 501(c)(3) tax-exempt organization, same address.

Drug War Chronicle content is available for reuse under a modified Creative Commons Attribution license.

Articles of a purely educational nature in Drug War Chronicle appear courtesy of DRCNet Foundation, unless otherwise noted.

<hr>