The body of missing woman Holly Marie Bruce has been found near Sunflower, Arizona bringing an end to a search that has lasted since January. The 25-year-old woman vanished earlier this year under sad circumstances; her family believed she was suicidal. It appears that those fears may be confirmed.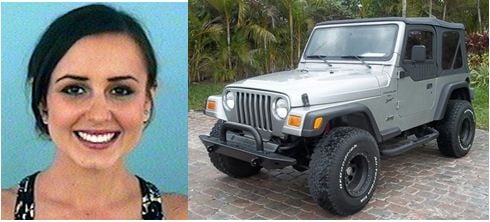 It's reported that Holly Marie Bruce had been struggling since 2002 when her father took his own life. Not long before she disappeared she had hit a man in Scottsdale with her car, killing him. It's easy to see why this young woman would feel depressed and suicidal herself.
When she disappeared she reportedly purchased a handgun. That gun was found next to her decomposed remains this week in the Tonto National Forest near her abandoned Jeep.
At least now there is closure for the family of Holly Bruce, who must now pick the pieces of their lives up and make arrangements to say farewell to their dead loved one.
Crime analyst and profiler Chelsea Hoffman can be found on The Huffington Post, Chelsea Hoffman: Case to Case and many other outlets. Follow @TheRealChelseaH on Twitter or click here to contact Chelsea directly.