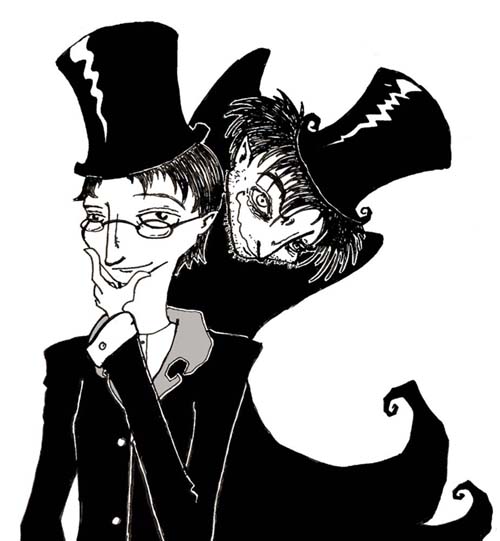 *The prompt for this one was supplied by the good doctor, John Beck,
As per the rules that were put forward by the delightful Tracy Fabre,
Whose format was suggested by the enigmatic Orbus Argentum...
The words I must use are metamorphosis. generator, alley, and underground
Anyway, hope you will enjoy it.... ~MD
P.S. Apologies to all, I just could not get this to be any shorter.
Is There a Doctor in the House?
(London ~ 1886)
I staggered along an alley in the darker district of the city. The nature of my illness long beguiling the best medical minds of the age; and, after a long bout with the symptoms, I made my way to the residence of the only doctor in London that could possibly help me.
"Doctor, please help... I've seen many physicians, but none could,"
He guided me downstairs, past a noisy generator, and into his underground lab.
"Who have you tried?"
"I tried Dr. Van Helsing, but when I told him that I don't sleep at night, he wanted to drive a wooden stake in me... and then I tried Dr. Watson...."
"The one on Baker Street?"
"He was of no use."
"I'll bet!... Tell me of your symptoms... Is there a metamorphosis involved?" the doctor did enquire.
"No...They usually manifest themselves at night. It's an irresistible weariness and I fight it as best I can; but, inevitably, I am overcome and rendered unconscious for up to eight hours or more ... And in that time, I am plagued by mad hallucinations!" I could not conceal the terror in my voice.
The good doctor stroked his chin in deliberate thought, "I have something I'd like you to try... Here, drink this."
~ Mustafa Demiri