American citizen Tarek Mehanna, 24, of Sudbury, Massachusetts, was convicted of conspiring to aid al-Qaeda, the terrorist organization responsible for the September 11th, 2001 attacks on the United States. Mehanna was plotting to help kill American soldiers in Iraq. After a ten-hour deliberation, a federal jury in Boston found Mehanna guilty on all counts: four terror-related charges and three charges of lying to authorities. According to the prosecution, the plan had been for Mehanna and two friends to travel to a terrorist training camp in Yemen to receive training, and then travel to Iraq to murder American soldiers. The young men were unable to find such a camp.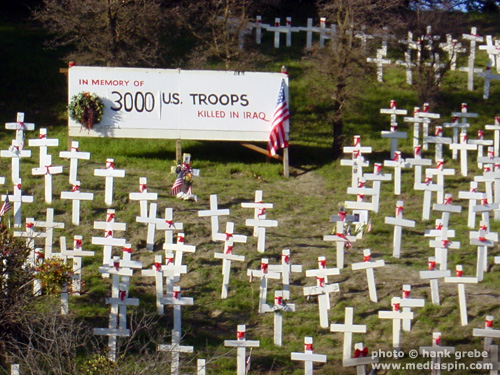 Mehanna returned home to the United States (he was born in America and raised in the Boston suburbs) and began exercising a different muscle, using the Internet to translate materials promoting violent jihad and envisioning himself as part of al-Qaeda's "media wing." Of course, his constant Internet activity likely made him very easy to track, and assuredly assisted authorities in gathering evidence. Therefore, his conviction should be no surprise. The criminal's father, Ahmed, a professor at the Massachusetts College of Pharmacy and Health Sciences, disagrees, however, and told media he was "stunned." Tarek Mehanna is likely to serve a life sentence in federal prison, though his attorneys are appealing the conviction.
One member of Mehanna's defense team, J.W. Carney Jr., is claiming that prosecutors had "extraordinary leeway" in presenting evidence that the defense considered prejudicial and exploitative of September 11th. They claim that his travels to Yemen were for religious and educational purposes, and cite First Amendment protections to claim his inflammatory rhetoric is protected. The speech in question included hundreds of online chats in which he and his friends expressed desire to participate in violent jihad and a holy war. Several of those friends wound up testifying for the prosecution, confirming that the trip to Yemen was in fact an attempt to receive terrorist training.
United States Attorney Carmen Ortiz disputes that the evidence was prejudicial in any way. Considering the fact that the defense team had to admit that their client expressed admiration for Osama bin Laden, the appeal is not likely to be successful. However, United States District Judge George O'Toole Jr. instructed the jury that mere advocacy of the terrorist organization is in fact protected speech, and for a conviction, it must be determined that Mehanna acted "in coordination with or at the direction of" al-Qaeda. It was likely the testimony of his former friends that made this abundantly clear.
Follow Lauren Moccio on Twitter @TheGrottoTweets for more commentary on news & politics.