Michelle Parker remains missing from the Orlando region and it seems that after a slow crawl the investigation is starting to heat up. Updates continue to trickle down to the media and some of them seem a little confusing, and mildly shocking. There have been a lot of different developments springing up in this case in the past two days, so read below for further details.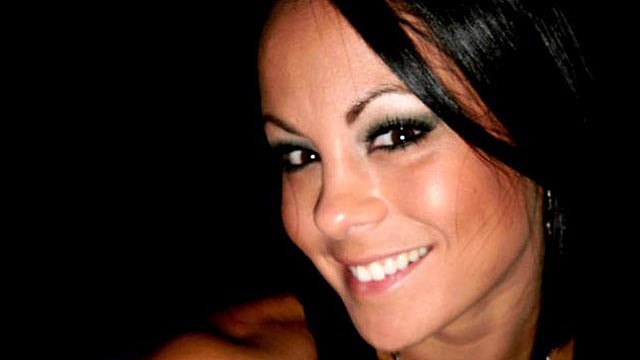 In the latest update in the case of missing woman, Michelle Parker, it seems her young twins have been removed from Dale Smith's custody. Publicly outed as the prime suspect in his missing girlfriend's disappearance, Dale Smith has lawyered-up, but it doesn't seem to have helped with holding on to his children. The Florida Department of Children and Families removed the children from Smith's home today, and currently has custody of them.
This is what's confusing: Why don't the parents of Michelle Lee Parker have custody of the children now? Why would the DCF simply stake custody of these children so quickly? It seems that there are a lot to the stories behind this case that nobody is talking about, and that the media doesn't know.
More Michelle Parker updates and developments
Police appear to be giving a lot of focus to a necklace worn by the missing mother of three. Michelle Lee Parker wore a crucifix-style pendant that some media sources have referred to as "unique," however, it appears to be nothing more than the jewel-encrusted cross pendants you can find in a Fingerhut catalog, or even one from the Walmart jewelry counter.
According to a police release, the necklace is considered something that could be a key piece of evidence in this investigation, and they are publicly asking for people to come forward if they've seen this pendant. This might be a difficult, or even fruitless task seeing as though it truly isn't an impressively unique piece of jewelry. Is there anything special about it perhaps that hasn't been mentioned in the media yet? Is it engraved or made of a high-luxury material? Could it have been pawn-worthy?
In addition to the new focus on the necklace, it appears that there are new "last words" spoken by Michelle Parker. Before it was reported that her last messages were to her father, then another time it was that she had sent a one-word text of the location "Waterford," to her sister. Now it's being reported that Michelle Lee Parker texted her current boyfriend with the following message:
'A song came on the radio and I was thinking about you.'
So eventually maybe more will come out as far as what Michelle's true last contacts were with people before she mysteriously vanished, but it appears that either media sources can't get it right, or these details are suddenly just coming forward. It seems strange, but these things do happen.
---~~*~~---
Chelsea Hoffman is the author of the controversial and sexually-graphic novel, "Ladykiller," and three others. Subscribe and contact her via ChelseaHoffman.Com! You can also circle her on Google+.
---~~*~~---