Lindsay Lohan would make a great hooker, or at least that's what Hollywood Madam Heidi Fleiss thinks. The troubled starlet hasn't been known for acting lately, as much as she's been known for her criminal life and now, posing nude for Playboy. Maybe Heidi is onto something LiLo should consider!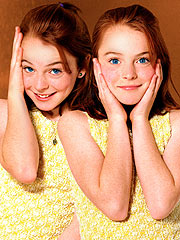 Sources are reporting that Hollywood Madam Heidi Fliess has made some pretty bold statements about Lindsay Lohan. If she's not lucky, the former child star may sue her like she's attempting to do with rapper Pitbull who mentioned her in some song lyrics of his.
"She's hot she would have made a great hooker, I could have made millions off her," said Heidi in an interview.
That doesn't mean it's too late for Lindsay, who's been moonlighting at the LA County Morgue for community service. It isn't like her stellar criminal record would suffer from the bruising of being caught for solicitation, right?
---~~*~~---
©Chelsea Hoffman is the Author of "Chloe and Louis," and the "Fear Chronicles," series of books. She also covers a myriad of true crime stories online. Visit ChelseaHoffman.Com to follow the blog and contact Chelsea directly.
---~~*~~---