True Blood does not return to HBO until June 26, but that isn't stopping the series and its stars from dropping hints on what to expect out of season four of the vampire drama. The latest hint comes from Kevin Alejandro, the man behind Jesus on the series, who is also Lafayette's current love interest. Jesus will play a larger role in the action on the next season of the HBO series.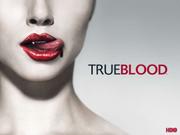 In a recent interview, he dropped hints about another scene that will shock fans during the new season of True Blood. Many fans still talk about the scene with Bill and his maker where he twisted her neck around during their night of passion. According to Digital Spy, Kevin Alejandro said the following about one upcoming scene in season four: "Lafayette and I go on a huge adventure where some unfortunate things happen. We end up having a very creepy breakfast with some really interesting people and Lafayette has a real hard time with it... It's going to turn your stomach!"

What will the pair be forced to eat during this creepy breakfast? Alejandro said "either a cow face, a goat tongue, or poisonous snake venom." Now that sounds like a healthy breakfast. Only not really. During this next season of True Blood, Jesus will help Lafayette explore his own abilities as a witch. The events in this season of True Blood are promising to be exciting, but fans still have almost two months of waiting ahead of them still. Are you excited for the next season of this HBO series?
Photo Source: True Blood Wiki
For more, visit Sirlinksalot: True Blood.