EASTER SUNDAY
(Thanks for the link, Maddwitch).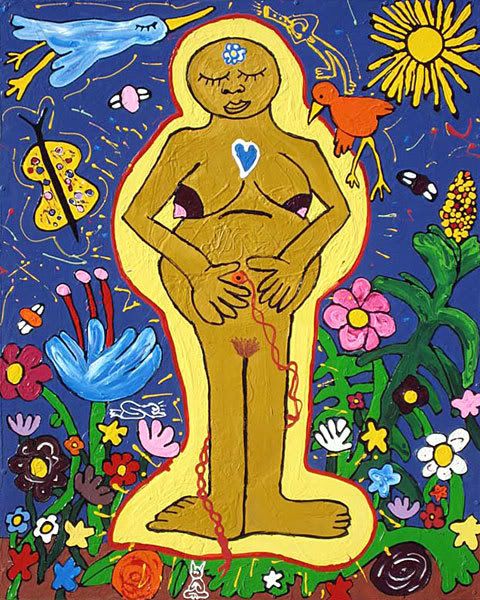 It's Easter Sunday and the shops are all shut and we are in thrall to Oestre, Mother Goddess of the Saxon people who walked these lands long ago in time and who herself was named after the ancient word for spring, eastre.
Now, I have been accused of forcing my views down the throats of my friends on this site and even though that may be true (it's what writing and communication were in part devised for) I find it much more human and alive to celebrate rebirth and the future rather than a cruel and somewhat incomprehensible execution of a youngish mild-mannered man two thousand years ago. Reasons and motivations can always be attributed to events after they occurred, and describing one man's painful death as a means of whitewashing all of our sins is, if you think about it, odd, to say the least. But given the execution reportedly actually happened it's as good a story as any, I suppose. It keeps the words of that good man alive.
But this is the spring time of the year when, they say, a young man's fancies turn to thoughts of love. And therein lies a problem because love and sex have become inevitably intertwined and whereas you might have freedom to love the lady of your dreams in a good old-fashioned romantic way, the dictates of the early church were that sex with her, outside marriage, was a no-no, and for perfectly understandable reasons to do with the family and its cohesion. It makes sense not to have babies cascading into being all over the place. Nurture and so on all take time and are almost certainly best achieved by two parents, if for no more practical a reason that one is needed to wipe bottoms whilst the other is fighting wild boar in the undergrowth whilst providing dinner.
But nature has its seasons and in spring the sap rises in more than botanical specimens. Even old farts like me can get quite squirmy when they look at the ladies in their lives and feel that it's April! It's a mighty powerful thing and the main reason, I suspect, why in my own family both myself and three of my children were born roughly nine months after that good season.
I wonder why the catholic church decided to demonstrate that life can be lived without sex by insisting that their priests were celibate? Past popes have, of course, been famously very naughty, but I do believe that present incumbents of that high office try to be good. Mind you, by the time the smoke puffs out of the chimney (what's that all about?) they're all even older than me so celibacy can't be too difficult. And it must be remembered that historically some monasteries had convents built just down the road and not far out of sight!
But outside this room as I write there are birds twittering and zooming hither and thither in their need to attract the opposite gender. Insect populations are on the increase, which is just as well because many birds feed their young on the irritating little blighters. All over the planet loins are heaving and life is being reproduced. It has to happen. Oestre knew it, and it's a pity that, in its wisdom, the Christian church couldn't have laid a pointless death to rest in the pages of the past and celebrated life and living instead. Then Easter could really be about families and love and nurture and hope and the future rather than the forgiving of sins that we have no intention of committing, and Oestre would have applauded whole-hearedly.
© Peter Rogerson 24.04.11