Good evening gather! What a great day today was. I started off early this morning by going to my grandmothers and we had coffee and whole wheat blueberry lemon scones I had made earlier this week and a great conversation. There's something about coffee that leads to great conversations, oh I love it :) Afterwards I got some odds and ends together and went to my other grandmothers and visited for a while before heading back to college. My church is hosting a weekend thermal shelter and I helped out this evening. It was a powerful experience and one I hope to do again. Afterwards, my friend and I came back and hungout and now I'm in for night and having a second wind. At least enough for some afterthoughts of the day :)
*Space Heaters-Is anyone else obessed with Space Heaters? I'm cold natured and crave heat. My friend and I went to the theater and I found all the heaters aganist the wall were emitting heat and being someone who craves heat, curled up next to one. I had to be pried away and it was hard to do. It's either funny or strange that as soon as I sense a space heater I literally run to it and stay there.
*Watch your language, please! One of my brothers friends came over while I was making lunch today and within minutes was cursing a lot and saying things I really don't approve of (like the F word and especially taking God's name in vain). So not cool kid. I don't even know you and you gave a bad first impression. I have reasons for not being tolerant of cursing in forms like this (comedic and rarely I don't mind). Still, whatever happened to respect and thinking "maybe this person doesn't appreciate bad language?"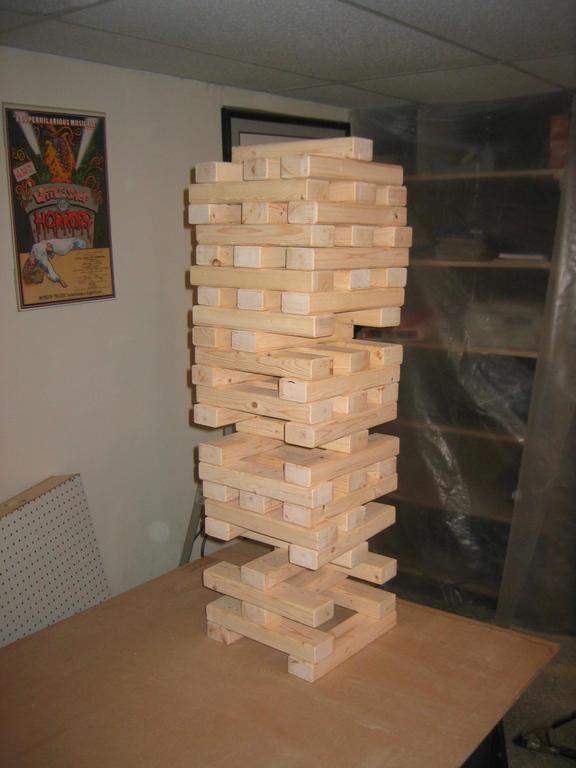 *Jenga! Does anyone else remember this game? It's been years since I've played, but tonight at the Thermal shelter I played with a few people for an hour. It was intense Jenga and I had forgotten what a great game it was.
*Grandmothers are amazing people and that's an understatement-I got to spend a good chunk of the day with my two grandmothers. I've always been close to mine and in many ways are like a second and third mother to me and I'm very blessed to have them in my life. Grandmothers are just amazing people.