I think this old boy's got a point.
Lies, Damn Lies, and Statistics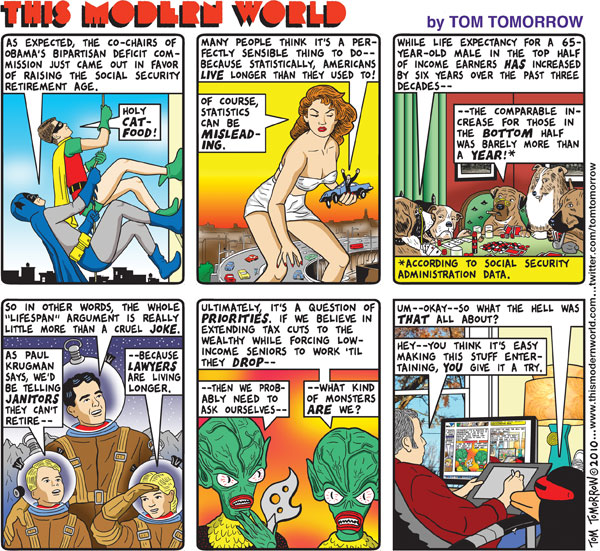 © Tom Tomorrow
Tom's note:  The largest increases in "average life expectancy" are actually due to a lowering of childhood death. Old people really aren't living that much longer than they did when Social Security was originally established. And those who do live longer are primarily in the top half of income earners. Interestingly, the tax that funds Social Security is capped, which means that the lower income earners, who aren't living as long, are effectively paying for the longer retirement years of the upper income earners. Only in America.