The story:
Woman Set Fire To Her Boyfriend's Crotch

My comment, re: statements made in the post -
"(quoted from post) Men – this is a good example of why it is never a good idea to fall asleep before resolving an argument with your girlfriend or wife!

That's a hair shy of "This is what you get for making her mad." Would you feel the same if roles were reversed?

The lighthearted mood of both the story and the comments is even worse... how many people find this as funny simply because the victim was a man? Would it be funny for a man to set his girlfriend's crotch on fire after an argument? Even though the post makes a few token comments lightly condemning the act (also with an attitude of humor) it sickens me to see this action laughed at. The same would not be occurring if a man had done this to a woman, a parent had done this to an argumentative, disobedient child, or if a human had done the same to a dog for making her angry. Why is it funny just because it happened to a man? What if it were your son, your brother, or one of your friends who was assaulted? Would it be as funny then?

Attitudes like this are why abused men don't get the kind of help they need to get out of abusive relationships the way abused women do. They know that they are not going to be taken seriously. Folks need to think - actions which are abuse when committed against women, children, and animals are also abuse when committed against men."
It's really rare in situations like this for the police to actually handle things the way they did in this case, by arresting the assailant and not the victim. I've seen it happen more the other way. I've even seen the lengths to which the system goes to favor women over men in domestic violence cases. (Reader, you seriously need to check out that link and follow through the whole thing - all 9 updates - before responding to that sentence, or you will look like a colossal idiot to everyone who is familiar with that case when you flame me for that statement.)
It is sad but not surprising to see this kind of attitude toward violence against men. As a woman who gets along with regular guys better than I do with regular gals, I've seen my buddies subjected to that attitude by the female acquaintances in their lives so much that I'm as hyper-aware of it and offended by it as most folks are to/by such treatment when women are the target instead of men.
Don't believe me? Try this: Watch the video below, but turn off the sound, so you can't hear the song. Do you find the behavior funny? Imagine the roles reversed - switch the singer with the actor who plays the boyfriend. Do you still find it funny?
That's just how the attitude permeates the entertainment industry. For many, they don't count as having a mindset due to a growing lack of tendency to think among their ranks. However, you can see similar attitudes among feminist activists:
Make no mistake: THIS IS CHILD ABUSE
The part of the video discussed in the article starts at 9:56. Prior to that, there is quite enough to cause concern, as the speaker celebrates not equality, but a level of dominance. She doesn't want equality. She wants to outdo, outnumber, and overpower. That is a divisive, abusive attitude. I feel sorry for her family. As the article's writer points out, she is abusing all of them, and handicapping her children in the process.
Let's play the role reversal game a bit more. Check out the following images of products available online.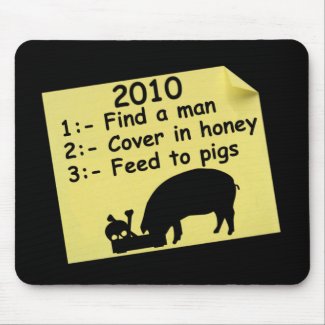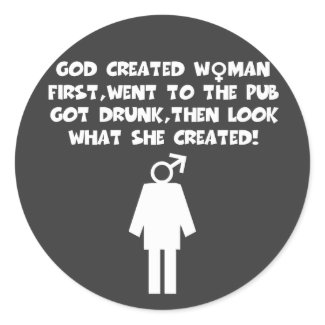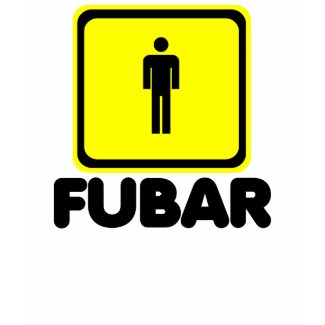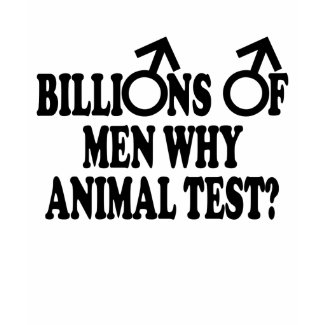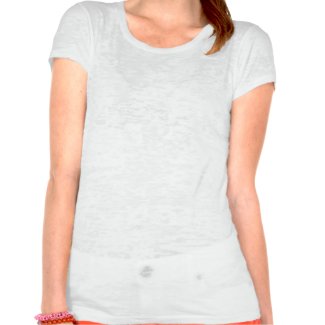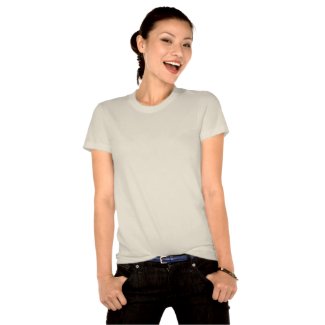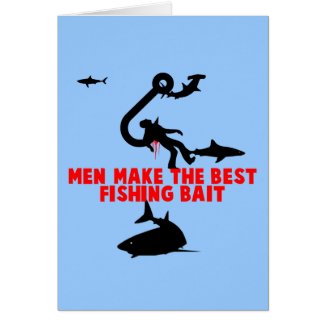 Now, mentally replace male reference with a female reference, and visa-versa... feeding women to pigs, women as what God created while drunk, the idea that women are FUBAR as compared to men, testing on women instead of animals, setting women on fire as a joke, women as shit, women on a hook as bait. Are you offended by those ideas? Were you not offended by the above products? If you would be offended by these shirts referring to women, but not to men, then you are a bigot, and your attitude is the kind that helps to perpetuate a system of abuse against men. Try looking at these objects one more time, only instead of reversing references, imagine a reference to a guy you know, about whom you care... a male friend... your brother... your son. Is it funny if we suggest on a mouse pad feeding your son to pigs... on a t-shirt that he is FUBAR? How about seeing his image on that fishhook? On fire?
I rest my case.
These things are just a tiny, tiny fraction of what I could have put into this post. There is a whole world of thought, attitude, and behavior behind these, and everything like them. The fact that people are willing to purchase the above items and display them for others... the fact that people find the subject matter of the above videos acceptable and somehow appropriate, these are signs of societal sickness; the attitude that badgering, belittling, and bashing men somehow makes up for society's past abuses of women. It doesn't. All it does is create a new inequality and animosity which must be overcome. It looks to me like that may take a long time.