The Bernie Madoff auction was able to pull in $2 million for his victims.  Boxers and slippers with the initials BLM were among the 489 items belonging to Bernie and Ruth Madoff which were auctioned away. Amazingly $2 million was raised from their multitude of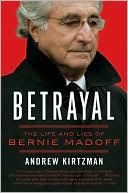 extravagant things. To an ordinary person, some of the items like the slippers seem like a ridiculous splurge on the part of the Madoffs.
Items for the Bernie Madoff auction came directly from two of his homes in Long Island and New York City. A partial break down of the $2 million netted showed that those in attendance were willing to pay way more for many of Ruth and Bernie Madoff's items than originally thought. The U.S. Marshall's office called the $2 million auction, "a very successful day." But, when one takes into account the massive amount Bernie Madoff is behind bars for stealing ($65 billion), $2 million is literally half-a-drop in the bucket.
Besides the "pair of black velveteen slippers embroidered with the initials BLM in gold thread" being sold for $6,100, some of the other items from the Ruth and Bernie Madoff auction were a grand piano which fetched $42,000, some of Bernie's unused boxers and socks went for $1,700 and the whopper item which pulled in more than a quarter of the $2 million: Ruth Madoff's 10.5 carat diamong engagement ring which was auctioned for $550,000! Apparently, Bernie Madoff may have been living the high life illegally but there are some hard-working ultra rich people out there who can honest splurge because let's face facts, anyone who can get a ring (regardless of carat count) for $550,000 is one rich sun-of-a-gun.
Fortunately, Bernie Madoff, 71, will not get a single red cent from the auction. Bernie will die in prison for his white collar crimes. He was sentenced to 150 years. Ruth Madoff was not present at the $2 million auction and who can blame her for not wanting to be there? She must be so embarrassed at the way her life has turned out. It is truly a shame Bernie Madoff chose to do such harm for so many years when he could have easily been inspirational.
 
 
© Evalynn Saeyang – Gather Inc. 2010