The first photos are available of Jennifer Aniston and Courteney Cox on Cougar Town! The pictures show a summery looking Aniston with wavy hair and a sweet smile.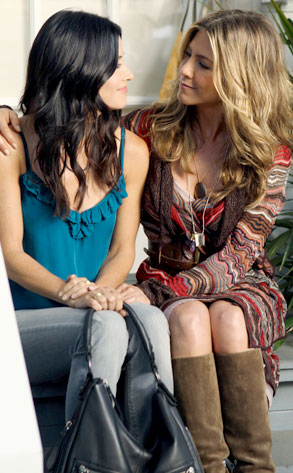 E! Online states that the Cougar Town episode will air on ABC on September 22 at 9:30pm. Jennifer Aniston is shown with her pearly white smile as she is seated next to Courteney Cox, both woman looking goregous. These Cougar Town promo photos for Aniston and Cox's upcoming episode together really summons memories of the dynamic duo together on Friends.
Hollywood Life reports that Courteney Cox and Jennifer Aniston are also best friends in real life. On Cougar Town, Aniston is playing Cox's psychiatrist, Bonnie. No imformation has been made public as to whether or not Jennifer aka Bonnie will be making repeated appearances on Cougar Town or if it's just a one time deal.
According to NewsOK, this is the first time the two Friends have appeared on screen together since Jennifer Aniston took a minor role in Courteney Cox's Dirt. Aniston's character, Bonnie, is apparently a busy body who becomes too involved in Cox's character, Jule's life.
This upcoming episode of Cougar Town is sure to garner a huge viewing audience because of the star power Jennifer Aniston now holds. Isn't it nice to always be able to call on a Friend? Courteney Cox must believe so because despite the huge phenomenon that Friends became, only Jennifer Aniston has blossomed into a mega-star. The acting careers of the rest have barely floated or have floundered completely.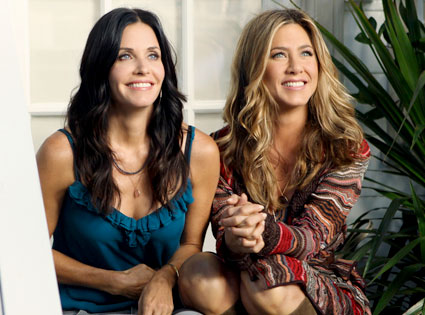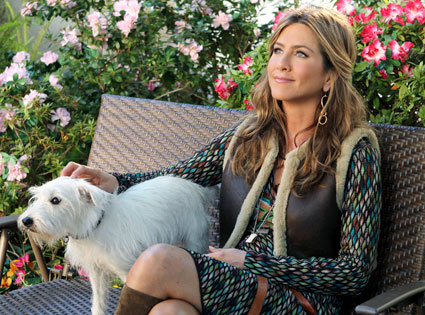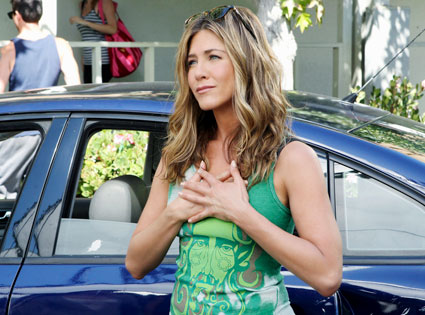 Get Your Entertainment Info HERE!!!
*** * *** * ***
© Evalynn J. Saeyang - September 2010
 
photo credit: ABC/KAREN NEAL