Check it out! A high-quality imagine from the Eclipse movie cast on Oprah has been released.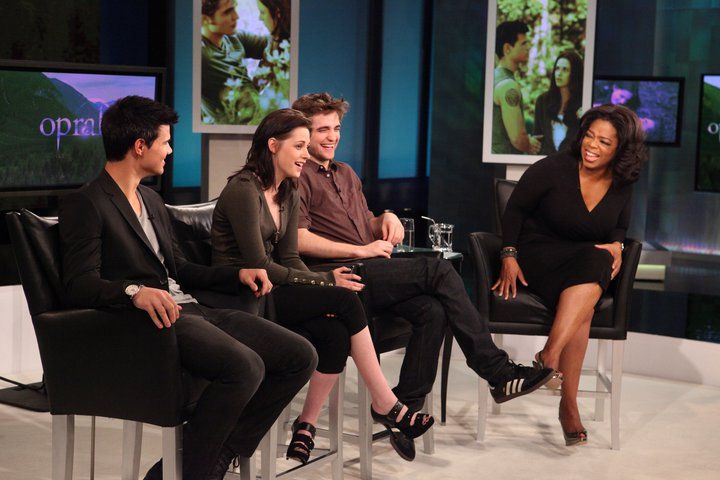 In this frame Oprah laughs, Taylor Lautner laughs, Robert Pattinson laughs and shocker...even Kristen Stewart laughs, though she does appearance to have a slight expression of embarassment on her face. Wow, looks like we have a good joke to look forward to. My guess that this is when Oprah asked R-Patz and K-Stew about their dating status and that Rob replied she's preggers. Agreed?

In the background of the set, you will notice a set of photos including one of Edward and Bella in a field and another of Bella talking to Jacob (who looks annoyed, as usual). Whose side is Oprah on? Do you think the talk show host is Team Edward or Team Jacob? My guess she is Team Jacob. Oprah is all about having loyal friends. Haven't you noticed how she always seem to put Gayle ahead of Stedman?

What team are you?

Don't forget, the Eclipse special on Oprah is just two days away!