Check it out! A new movie still from the new Twilight Eclipse movie has been released. The following photo of Robert Pattinson and Kristen Stewart cuddling in bed was originally printed in the "Summer Movie Preview" section of Entertainment Weekly.
In the photo Edward Cullen (R-Patz) looks deeply into the eyes of his beloved Bella Swan (Kristen Stewart). (Even with a wig on, he still takes her seriously.) As usual, she's looking just a tad apprehensive. Oh, come on, Bella. Loosen up! You're in bed with the love of your life. At least smile.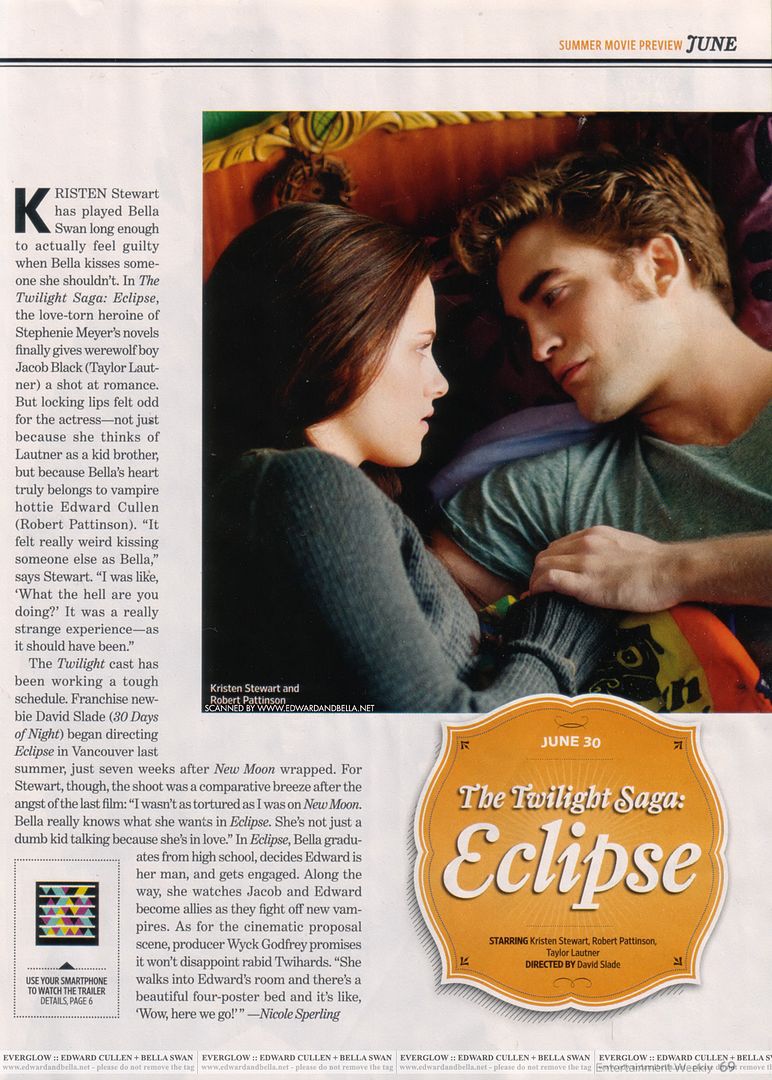 As you can tell, I get just a tad bit annoyed with Bella but I'm not the only one. I can't even keep track of the number of Twi-Hards who tell me how they enjoy the books and movies but are completely frustrated with how melodramatic Bella comes off. Sure, she might have a redheaded vampire trying to kill her, but the love of her life - and a pretty sexy vampire at that - is always there for her. Who wouldn't appreciate that?
Do you like Bella's (Kristen Stewart) demeanor? Do you think she appreciates Edward (Robert Pattinson) enough? Do you think she needs to learn just to loosen up???