HOLLYWOOD.  Mariah Carey, the pop songstress who is known for the phenomenal upper register of both her voice and her body, today signed on as national celebrity chair of the Campaign to Cure Ditziness.
Carey:  If she were a Hawaiian apartment building, that deck would be referred to as the "lanai".
"We are thrilled that Mariah or 'Mimi' or whatever will be lending her name and prestige to the search for a cure for this crippling disease," said CCD Executive Director Myrna Florin.  "We hope that our little charity will someday be as well-endowed as she is."
 
Like Harvard, very well-endowed.
Carey has struggled against a reputation for ditziness throughout her entertainment career, often wearing glasses and visiting public libraries in order to fight the stigma of the disease.  "With my tremendous vocal talent, I don't know how I came to be known as such a ditz," she said after asking a reference librarian for a copy of Victor Hugo's latest book.  "It's not something fans who really, really like me ever mention."
 
"I just read Victor Hugo's latest!"
Carey was treated for exhaustion in 2001 after a public meltdown in a Barnes & Noble bookstore in Miami, and was removed from the premises by paramedics.  "Why don't you have any paperbacks in pink!" she screamed at a stock clerk.  "You have nothing that matches by beach top!"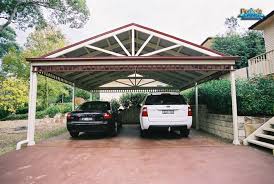 It is estimated that ditziness will strike one woman in five during her lifetime, unless that woman takes shelter under her carport.  Ditziness is caused by a milder strain of a more virulent pathogen that manifests itself in males as stupidity.
 
I Kid You Not Dept.:Â  Mariah Carey "E=MC2" album.
Carey is able to sing all notes from the alto vocal range up to and including those of a coloratura soprano, and can hit an E above high C and smash it into little bitty pieces.  Her album "EMC2" was issued in a special "dogs only" edition in the so-called "whistle" range, and has been cited in academic papers as proof of Einstein's theory of relativity.