This is something I have often wondered about. Hubby is a non-denominational Christian and his mother always sends us oranges for Christmas. Well she now says they are for The Holidays in deference to the fact that we have an interfaith marriage. She is not the only one I have known that gives oranges for Christmas. I was talking to her yesterday; BTW I love talking to my mother-in-law, she is the greatest, she had a small problem with me being Jewish at first but she got over that, I think she is one of the sweetest people on the earth, but I digress; anyway I asked her about the whole giving oranges thing. I wanted to know if there was some significance to it. The best she could come up with was that it is traditional.
So all of you out in Gatherland tell me do you have any idea why people give oranges for Christmas? Do you give oranges for Christmas? Inquiring minds want to know.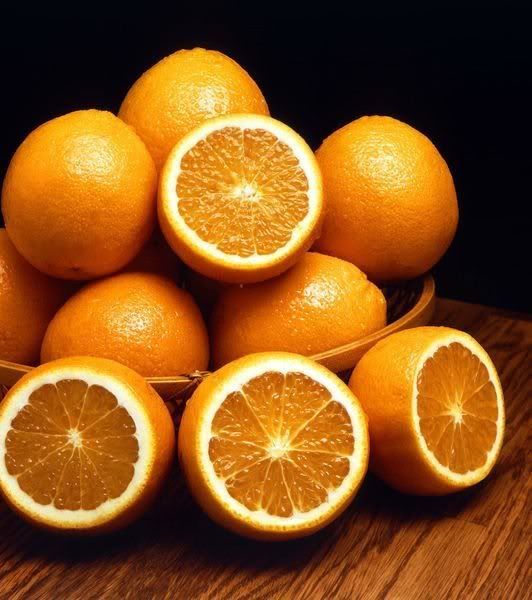 BTW, if you want to see something odd go to http://media.photobucket.com/  and do an image search using the word oranges. I think one of the pictures was a bathroom urinal. How weird is that?