I laughed with you,
I cried with you,
I shared my heart with you.
Now you say I am not true
you say I am not a friend?
Who Do You Think You Are?

I listened while you went through
the pain and suffering of
a bad breakup.
I rejoiced with you when you found
love again.
I tried to help you through
the problems
in this relationship.
Who Do You Think You Are?

You think I want your man?
I told my man and he just laughed.
You call me delusional?
You are the delusional one here.
I offered him the friendship of a sister.
Again I am clear and concise,
I said platonic, only platonic.
You form fairy tales in your mind.
You don't listen to the words I say,
only what you want to think I am saying.
You show my thoughts, my words,
to others,
without my permission.
Who Do You Think You Are?

You say I made you do something.
You say I made you feel what you do.
I am not that powerful to
control others in such a way.
No one is that powerful.
You have made your bed.
I tried to help you.
Who Do You Think You Are?

It is over, it is done.
If you look inward you will find I was
a good friend to you.
I think you will see that I was true
as true can be.
My heart is now filled with hurt,
pain, anger and frustration.
I allow myself to feel pain over
your actions.
You are not that powerful.
Who Do You Think You Are?

© JACM 4 June 2009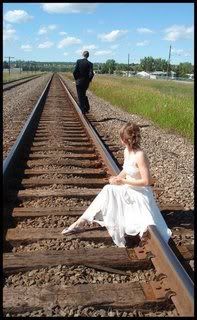 I thought I had a friend. I was obviously mistaken. Yes, things happen in my life and I withdraw. I have not been supporting my Gather friends, and I do think of many of you as friends. I do care what happens in your lives. Sometimes I need time to go off and deal with something. I have been absent alot lately with my problems with medication and now this. I want you all to know I do care. You are important to me.