Lets work those brain cells at 4:30 a.m. For those late nighters. And all the early risers. What a better way then with some quotes from the mind of Stephen King.
I wont put the correct answers in. Until later on today. Good luck, here we go~
Stephen King Quotes Quiz *book, movie & tv*

1. "I believe in Santa Claus. I believe in the Tooth Fairy. I do not believe in you."
2. "Mr. Grady. You were the caretaker here. I recognize ya. I saw your picture in the newspapers. You, uh, chopped your wife and daughters up into little bits. And then you blew your brains out."
3. "My life for you!"
4. "He's chokin'. Whatever he sucked out of her, he's choking on!"


5. "They're called breasts, mama, and every woman has them."
6. Whoa, whoa. You better watch what you say about my car. She's real sensitive."
7. "My birth cry will be the sound of every telephone ringing in unison."


8. "We know what happens to today when it becomes yesterday...It waits for them...the timekeepers of eternity!"
9. "Give me what I want, AND I'LL GO AWAY!"

10. "Sometimes being a bitch, is all a woman has to hang on to."
11. "BEEP, BEEP Richie! They ALL float down here. When your down here with us, you'll float too!"
12."I am your number one fan. There is nothing to worry about. You are going to be just fine. I am your number one fan."
13. "I never had any friends later on like those I had when I was twelve. Jesus, does anyone?"
14. "Geology is the study of pressure and time. That's all it takes really...pressure...and time..."
15. "I tried to take it back, Boss."
BOO! Do you know who this is?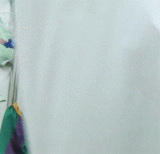 "DON"CHA WANNA FLOAT? We all float down here. Want a balloon? Ahahahahaaaa.."