I thought that I would post this early so that those of you who will be going out of town for the holiday will get it just in case. I am thankful for another wonderful year inspite of my health problems of this past year. I am thankful for so many other things like the sunrises and sunsets, my Parents, my siblings, my nieces, nephew and my friends which you all are considered in my book.
I have only been here on Gather for a little over six months and must say that I am grateful for knowing alot of you, grateful for connecting with alot of you, happy to have made friends with alot of you and God Willing I will have another year of having you all in my life once more to share and enjoy the differences and commonality in each other.
Thanks to all of you for sharing little parts of your lives with me and I so wish that I could meet you all in person. Wishing you all the very best in this holiday season!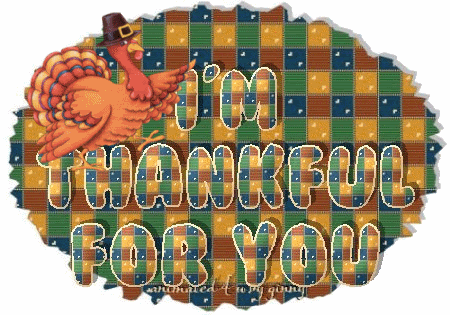 I love you all and hope you have the most wonderful Thanksgiving ever!
Your friend,
Esther Is flesh and blood