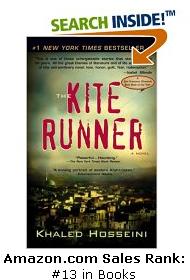 QUESTION: My book has just been launched and I'm trying to market it online. I've seen advertisements for "Amazon Bestseller Campaigns." Should I spend more than $1,000 on a bestseller campaign?
ANSWER: A lot of people dismiss Amazon Sales Ranks as meaningless but I think the ranks provide valuable intelligence for lots of people. The ranks are useful for authors, publishers and booksellers who want to gauge the success of competing books, to research the market for book concepts, etc.
Amazon recalculates its ranks every hour -- the No. 1 bestseller has a rank of 1, and the worse seller is ranked 4,000,000 and change.
Amazon Bestseller Campaigns, however, are the dark side of this technology. It's a technique used by certain marketing consultants to push a book to an artificially high rank for a short period. Because Amazon re-ranks books every hour, a burst of two dozen sales all at once can propel a book to Amazon's top 1,000. A few hundred sales can get you in the top 20.
The dishonesty of these campaigns becomes apparent when the book is later advertised as an "Amazon Bestseller" even though it's not selling anymore and its Amazon Sales Rank is back in the toilet. That's because these campaigns don't generate sustained demand for the book.
Even so, the consultants who promote these programs are getting lots of clients due to the explosion in the ranks of self-published authors who want help marketing their books, and don't know where to turn.
I believe the consultants who sell these campaigns are preying on the insecurities of hopeful authors, and it's a terrible disservice. The danger for authors is, they might get a reputation as a "spammer."
------------------------Â 
If you like my articles, click the orange button to subscribe:
Steve Weber is author of Plug Your Book! Online Book Marketing for Authors