We were so busy on the 4th that I didn't remember Beau's birthday until I read all of your wonderful posts about your kitties and their birthdays.
Happy 14th Birthday Beau!! I wish I'd made you a tuna cake!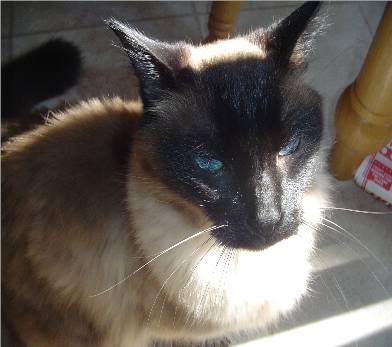 I hope this shows the gorgeous blue of his eyes.
More of gorgeous Beau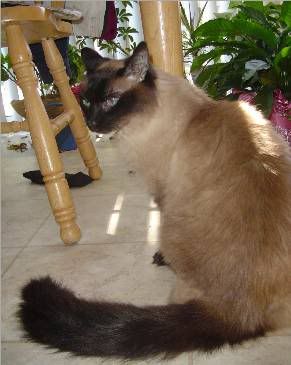 Looking pretty good for an old man!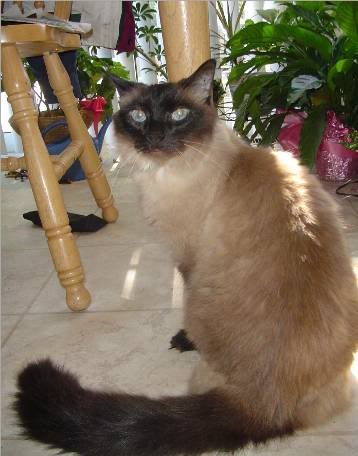 "Who you calling an old man????" A little bit of fuzzy toe sticking out, LOL, love those fuzzy toes!
Also "Le Plume", I love love love Beau's fluffy tail!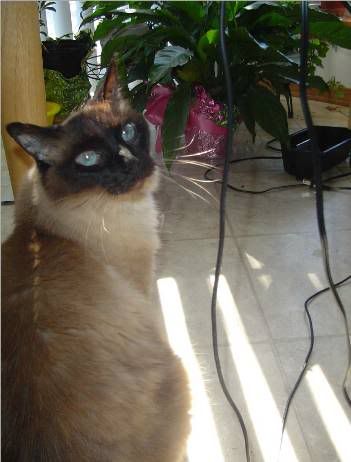 "Are you done taking pictures yet, Mom?"


"Alright already! Enough with the pictures! hurumph!"
He was 14 1/2 when he died the day after Christmas that year.