Rarely does a day go by that you don't hear that a person's gone missing, often a child. I hear these reports and it tears me up inside. I cannot imagine how it would feel, what I would do, how I would go on, if one of my loved ones (especially my child) one day just disappeared. Let alone if you kept all hope and faith alive for weeks, months, years, only to have them found...dead.
    Last night I was going through our mail and in it was an envelope, the kind that is used for marketing, filled with flyers, deals and the like. Well printed inside the envelope are pictures and details of missing people.
    Allow me to digress here for a moment - this is something that my boyfriend and I have often commented on...why the hell do they print missing persons info on the inside of an envelope? How many of those envelopes are thrown out everyday without the inside being seen? It's not exactly everyday practice to look and see what may be printed on the inside walls of an envelope.
    Okay, back to where I was going with this. One of the people shown had a picture of them close to the time of disappearance and another beside it digitally aged by 12 years showing what they may look like now.
    As an example, these pictures are from the FBI kidnapping site and can be found here;
FBI Kidnapping Investigation.
KIMBERLY ARRINGTON
Near the time of disappearance (1998)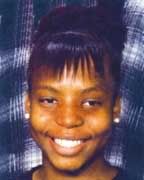 Age Enhanced Photo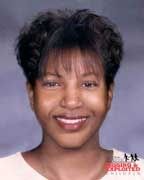 Although far from new, this technology is brilliant. Surely it helps bring society and the authorities one step closer to hopefully finding people who've gone missing. But last night I had a very sad thought...how very hard it must be for the friends and family of missing loved ones to see how they may look today. Never knowing if they'll have a chance to see for themselves. Not knowing if that face of maturity even exists or if they're catching a glimpse of what could have been.
    I pray they find their loved ones. I pray they find answers. Until that time, as they sit there watching, listening, waiting for some word instead of silence - I wish them peace and serenity.